Swimming program provides life-saving skills, job opportunities
Akins students get the opportunity to work as certified lifeguards at area pools
Since 2020, Akins students have traveled by bus to Big Stacy Pool in the mornings to take swim lessons and train to become lifeguards.
Physical education teacher Jerry De La Huerta helped set up the program with help from the YMCA and the City of Austin. Besides teaching Akins students how to become strong swimmers, the program has helped teenagers gain employment at Austin area pools that have experienced shortages of lifeguards for years.
There are eight City of Austin lifeguards that help train and teach Akins students how to swim and the basics of lifeguarding. The yearlong class also counts as a full physical education credit. Several Akins students have gone on to work as lifeguards at Austin area pools earning $15 to $20 an hour.
The City of Austin has experienced so many shortages of lifeguards in recent years that it hasn't been able to keep all of its 34 pools open throughout the summer months. To fully staff its 34 pools, Austin Parks and Recreation says it needs at least 860 lifeguards during the summer, according to a KUT article.
To qualify for lifeguard training, students must be at least 15 years old by the last day of class and pass a swimming skills test. Once students are enrolled, they'll receive the latest science-based training from experienced instructors and develop skills they'll use for a lifetime. Flexible training courses are available in person or via blended learning.
Austin area pools and swimmers benefit from the program by having additional lifeguards on staff. Courses are designed and taught by industry-leading professionals who understand how to prevent and manage emergencies in and around the water. This training includes water and land rescue techniques and how to deliver critical care such as CPR, use an AED, and perform first aid when moments matter.
The final section of the lifeguarding course can be challenging for students and some do not complete it. Students are required to do a week of both mental and physical work performing a variety of swimming trials. This is the week of certification this is when most students quit.
However, those that stick with the program and pass their tests are ready to go to work, keeping Austin's pools safe.
Leave a Comment
Donate to The Eagle's Eye
Your donation will support the student journalists of Akins High School. Your contribution will allow us to purchase equipment and cover our annual website hosting costs.
About the Contributor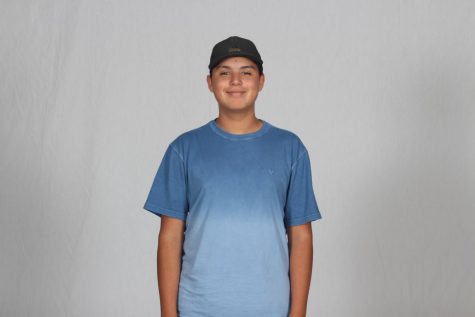 Xavier Vargas, Staff Writer
Grade: 10th
Academy: New Tech
Number of Years on Staff: 1
Title: (Staff Writer unless you are an editor)
Why do you enjoy being on staff?
What do you do for fun? Play games
What are your hobbies? Hiking and swimming
Hopes & Dreams after high school?
Hidden Talent (optional): I can sound like Donald Duck
Twitter handle (optional):