Ice bucket dare for PTSA club
The PTSA has put it's own twist on the Ice Bucket Challenge made famous by the ALS Association this summer. If at least 80 faculty and staff join the Parent Teacher Student Association, Principal Daniel Girard will have a bucket of ice dumped on his head, according to the rules set by the PTSA.
The organization, which benefits the school by supporting and promoting campus organizations and programs, is hoping that the modified ice bucket challenge brings awareness for what PTSA does on campus and boosts its membership numbers.
"All the students here at Akins can help encourage and motivate their teachers and staff to join," PTSA secretary Brooke Maudlin said.
The PTSA, which provides football concessions and helped bring back the Fiesta Akins festival last year, hopes to be more involved in campus activities in the future, Maudlin said.
"We're manpower for Blue and Gold Night, and also for Fiesta Akins, which we planned entirely last year," Maudlin said.
Last year, almost 40 teachers and staff joined the PTSA. This year the group has more than doubled its membership goal, settings its sights on having 100 teachers and staff join. A larger membership is necessary to achieve its goals for community building, school spirit, and improving partnerships with businesses and other stakeholders.
"Filling out the application is simple, and you only pay a yearly membership fee of $10.50," Maudlin said.
There are three levels to the PTSA Ice Bucket Challenge. The first level is an academy challenge that will result in the assistant principal with has the highest percent of teachers from his or her academy to join getting drenched. The second level is if more than 60 teachers and staff join, then associate principal Manuel Garcia will have the ice dumped on him. The final level, will result in head principal Girard becoming the target.
The membership numbers are constantly changing each week, but a recent update from Maudlin shows that New Tech is in first place with 6 members, and ABLE is in last place with no members.
About the Writer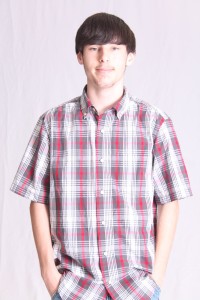 Nicolas Sokolowski, Staff Reporter
Grade:
10th grade.
Academy: 
New Tech Academy
Year on staff:
1st year on staff.
Newspaper role: 
Staff Writer
Why on staff? 
I'm on the staff...