Picnic tables in courtyard purchased to honor student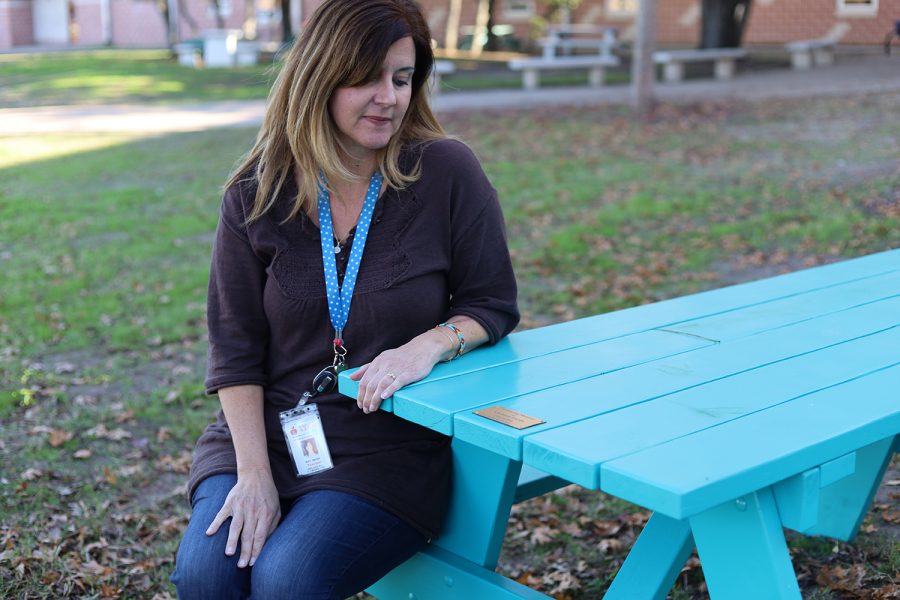 Soon after SCORES teacher, Kari Janner heard about the tragic death of one of her former students, she thought of ways she could honor him. Christian Tienda, a 2014 Akins graduate, was fatally injured after being hit by a driver in South Austin as he was using his motorized wheelchair near William Cannon Drive.
Janner, who teaches in the SCORES program, taught Tienda for many years when he was at Akins and was greatly saddened by the news. However, she was reminded of Tienda's kindness to other students during his final year attending Akins.
This memory inspired her and other Akins staff to do something to honor Tienda with a donation of two new picnic tables to the campus courtyard? The picnic tables have a small plaque that says that they are in memory of Tienda. Janner answered questions about the donation in an interview with The Eagle's Eye.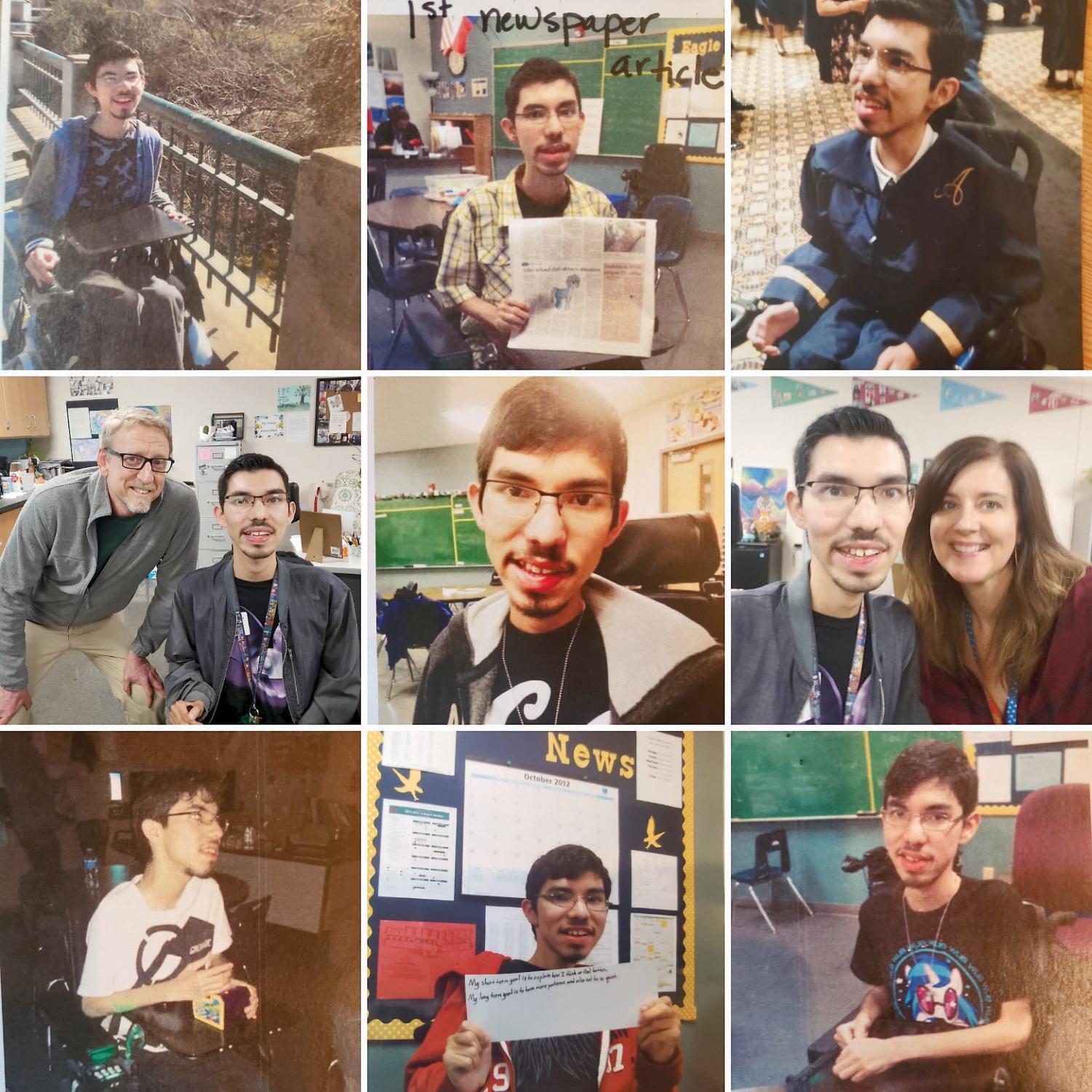 How did the donation of the picnic tables come about?
The scores teaching assistants and teachers wanted to do something nice for Christian. And we initially were thinking that we would get some owers for him. And then I started thinking if we could raise more money, we could do a more permanent memorial for him. So I just had this idea that a picnic table would be a great idea because when he was a 'super senior,' he would go out into the courtyard and try to nd people who are sitting alone and go sit with them. Or you know, try to start up a conversation with them.
Does Christian's family know about the installation of the A picnic tables at Akins? What have they said about it?
I told Christian's dad about it at his memorial service. And then his dad said to please text him when the tables came in. And so I sent him pictures. And then I also posted about it on Facebook and his sister and his mom found out about the tables as well and they were all really excited. They did with them.
What is the personal significance of the picnic tables for you?
The personal significance every time I walked by, I just remember him. Blue was his favorite color. And I just remember how he would go out into the courtyard and, you know, try to meet people and make a new friend.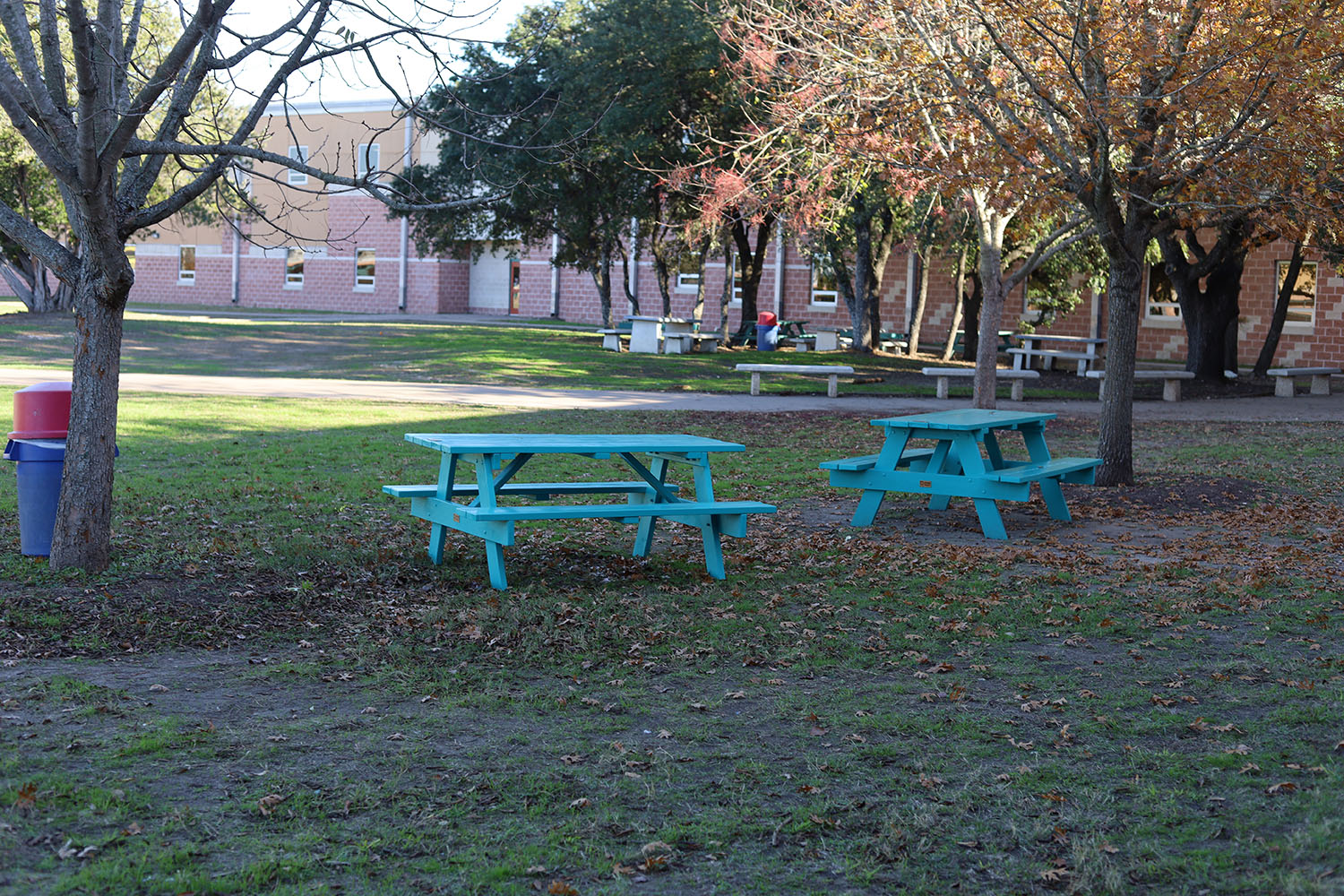 Are you worried that the tables will not be treated respectfully by students?
A lot of times kids just throw their trash around in the courtyard and I was kind of worried. You know that something might happen to the tables, but hopefully, people will see the plaque on them and, you know, realize that they're brand new tables and hopefully they'll be treated well.
Have you told your students about the donation? What do they think about it?
Yes, we did tell all of our students about Christian passing away and about the picnic tables. In fact, we've eaten lunch out there several times we've gotten we've brought some of our classes out to look at the tables. We showed them the plaques that are on the tables that are dedicating the tables to him.
About the Writer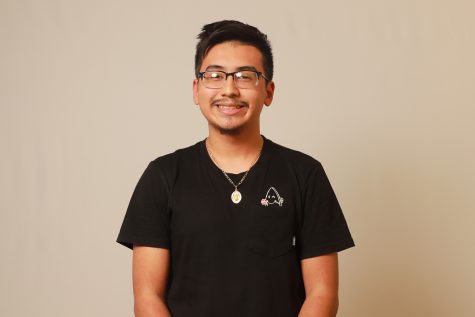 Oscar Navarro, Staff Writer
Grade: 12th

Academy: Abel

Year on Staff: First year

Title: (like section editor or staff writer) Staff Writer

Why they are on staff? Sounded...