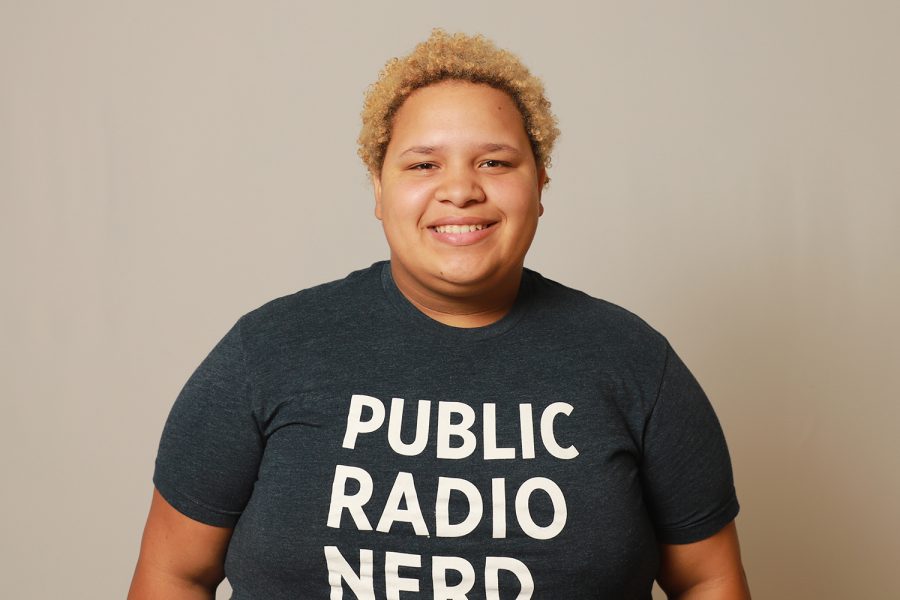 Name:
Mylo Bissell
Grade:
12th
Academy:
SSA
Number of Years on Staff:
3
Title:
Editor-in-Chief
Why do you enjoy being on staff?
Ms.Salazar once described The Eagle's Eye as the eyes and ears of the campus and that is why I enjoy being on staff. To help provide a voice to issues happening on campus to provide insight from both sides: staff and students
What do you do for fun?
I read, write, and watch tv.
What new hobbies, activities do since quarantining because of COVID?
I swim now.
Hopes & Dreams?
To be an educator who helps bridge the equity divide in education
Mylo Bissell, Editor-in-Chief
Sep 20, 2020

Akins administration shares details of 'pod' classes

(Story)

May 25, 2020

Parade to be held on Friday for graduating seniors

(Story)

May 12, 2020

Administrators release end-of-year updates for seniors

(Story)

Apr 17, 2020

Akins' Salek is named AISD teacher of the year

(Story)

Apr 14, 2020

Austin ISD postpones graduation ceremonies until August

(Story)

Apr 07, 2020

Tips for practicing mindfulness

(Story)

Mar 26, 2020

SSS offers online mental health services

(Story)

Mar 04, 2020
Mar 04, 2020

EE Explores: Palentine's Day Adventure

(Story)

Feb 25, 2020

Swim program grants new opportunities for students

(Story)

Feb 21, 2020

EE Crafts: Lovebugs

(Story)

Jan 14, 2020

Picnic tables in courtyard purchased to honor student

(Media)

Dec 03, 2019

Students find alternate ways to travel without a car

(Media)

Nov 21, 2019

SSS offers unique services to address student needs

(Media)

Nov 19, 2019

Austin isn't boring, you just need to search some more

(Story)

Oct 08, 2019

In the Know: News Briefs for October

(Story)

Oct 03, 2019

Fashion theory predicts comeback of the 2000s

(Story)

May 21, 2019

Art students project vandalized; no police report filed

(Media)

Apr 25, 2019

EE Eats: One staffer ranks the daily Breakfast-in-Classroom items

(Story/Media)

Apr 18, 2019

Student journalists testify at Capitol for press rights

(Story)

Mar 07, 2019

Band and orchestra students earn statewide recognition

(Story)

Feb 28, 2019

EE Explains: What caused the government to shutdown?

(Story/Media)

Feb 25, 2019

Freshman claims title as 'fastest person at Akins'

(Story)

Feb 22, 2019

New TVs provide new presentation methods to classrooms

(Media)

Jan 16, 2019

Early college program to benefit incoming freshmen

(Story)

Nov 27, 2018

The Eagle's Eye shares simple Thanksgiving sides, desserts

(Story)

Nov 15, 2018

Historic flooding results in boil-water notice in Austin

(Media)

Nov 09, 2018

Why is Manchaca Road about to change to Menchaca?

(Story)

Oct 29, 2018

Austin ISD Board appoints Tina Salazar as Akins principal

(Story)

Oct 22, 2018

Akins responds to citywide water contamination

(Story)

Oct 05, 2018

Principal Profile Created, Starts Principle Selection

(Media)

May 25, 2018

Green Teens plan campus-wide recycling efforts for next year

(Media)