StuCo continues to plan, raise money for Senior Prom
After COVID-19 surges and precautions sidelined most large-scale social events for students this year, interest in this year's prom has risen as seniors worried that it too would fall victim to the chopping block.
The Student Council and its faculty advisers have taken the lead recently in planning the event. The Council has held weekly meetings since January to plan and discuss prom and other student life issues. One of the council's top concerns was fundraising since the senior class had a late start in collecting funds to pay for prom, which regularly costs more than $25,000 to pay for all of the expenses.
"We have not yet met our goal, but there will be a prom no doubt," said Student Council faculty sponsor Yvonne Rodriguez. "Some minor things have been cut back on, but I don't think anyone will notice what they are. We are expecting an additional $1,500 from our StuCo fundraiser."
Information about the event has been gradually made public as the council and the advisers have had time to research and make decisions. This year's prom will be held at the Hyatt Regency off of Barton Springs Road on May 7. The event will be fully indoors and will feature creme color decorations and plenty of tables.
The prom's theme will be "Masquerade" and students will be encouraged to wear the traditional ballroom masks. Tickets will go on April 18, starting at $50 per person and will increase each week until the night of the prom when prices will hit $80 per ticket. Tickets can be purchased in the rooms for the StuCo sponsors, RM 114 and RM 235. Students can also visit the school website to purchase the tickets using the School Cash Online payment service.
Only seniors are allowed to purchase tickets for the prom, but they can invite juniors or people who do not attend Akins if they are under 21 years old and complete a "visitor application" that is approved by the campus administrators before prom. The deadline to submit a visitor application is May 3.
Rodriguez said that "DJ Joe" will be providing musical entertainment for the prom. DJ Joe, who is also a security guard at Akins, said he plans to provide a variety of different styles of music.
"I will be playing everything from today's top hits and all genres," he said. "I will keep the kids dancing all night. They are in for a treat."
The Akins Commercial Photography program will serve as the event photographers, providing a mix of formal and informal shots that will be available for purchase after the event. Some prints will also be provided on-site.
Food at the event will be provided by the Hyatt hotel.
"Finger foods or d'oeuvre, such as cake pops, sandwiches, and more delights in store," Preciado said.
There might also be desserts like cupcakes, caramelized sweets, and brownies. Drinks will also be provided.
Leave a Comment
Donate to The Eagle's Eye
Your donation will support the student journalists of Akins High School. Your contribution will allow us to purchase equipment and cover our annual website hosting costs.
About the Contributors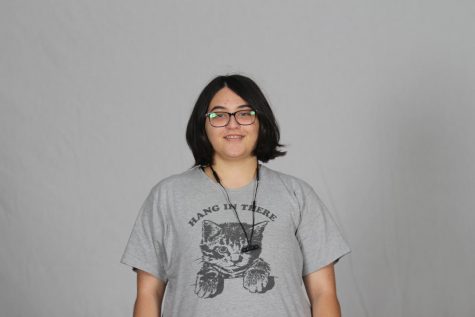 Alexis Herrera
Grade: 12th/ Senior

Academy: STEM

Number of Years on Staff: New

Title: Staff writer

Why do you enjoy being on staff? I get to embrace opinions that need to be heard.

What do you do for fun? I play Splatoon 2 

What are your hobbies? I draw cartoonish art (Traditional & Digital)

Hopes & Dreams after high school? Design Engineering at ACC (Maybe)

Hidden Talent: I'm good at Softball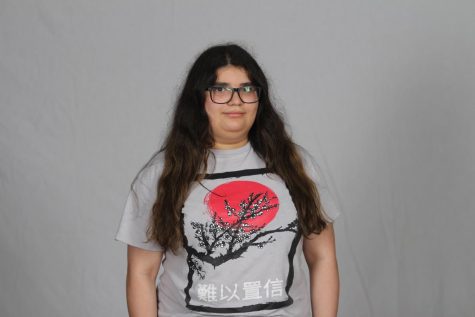 Raquel Gonzalez, Staff Writer
Grade: Senior (12th)

Academy: New Tech

Number of Years on Staff: New

Title: Staff Writer

Why do you enjoy being on staff? Because I want to help the newspaper to be interesting and all about the juicy drama appealing to our main audience to get everyone to talk about it.

What do you do for fun? Drawing

What are your hobbies? Chilling out and Playing video games

Hopes & Dreams after high school? Travel the world and maybe settle down