Students hit by cars show danger of nearby road
Hang on for a minute...we're trying to find some more stories you might like.
Narrow. Twisty. Dangerous. These are all words that are frequently used to describe the section of Old San Antonio Road that runs along the east side of campus.
The danger of the road became more obvious after two students walking on this road were hit by vehicles in two separate incidents in September.
Fortunately, the students were not seriously injured, but things could have been much worse.
Sophomore Jeremiah Coleman was hit by a car and only sustained cuts and scrape.
Coleman was walking home to the apartment complexes in the South Park Meadows area when the accident occurred.
Students make the decision to walk on the road because it is a shortcut to South Park Meadows even while knowing there are no sidewalks, and that the road dips down to a narrow low water crossing bridge over a creek. They say it saves them time instead of walking the safer and longer route along S. First Street.
The danger level varies with the weather and the time of day because there are no street lights illuminating the road. It includes a street with a steep hill that has a sharp turn at the end, making it almost impossible for drivers to see students walking on the road in time.
I believe it is time for the City of Austin to do something to improve the safety on Old San Antonio road because if nothing changes, it will only be a matter of time before a student is killed. Freshmen Nathaniel Robredo was also hit by a car and sustained whiplash scrapes along with bruising. "I almost hit my head but I moved my hands in time to get most of the scrapes," Robredo said.
Administrators have warned students to not walk on Old San Antonio Road, but they can't stop all students who take this dangerous route. Administrators have told The Eagle's Ey that they have asked city officials to get involves and improve this road, but nothing has changed. They have said that the city and state transportation officials point at each other and no one takes responsibility to improve this stretch of the road.
Traffic is only getting worse along with this road with all of the new apartment complexes that have been built.
Students have said they wish a sidewalk would be built along this road. What's it going to take before officials do something about this?

About the Contributors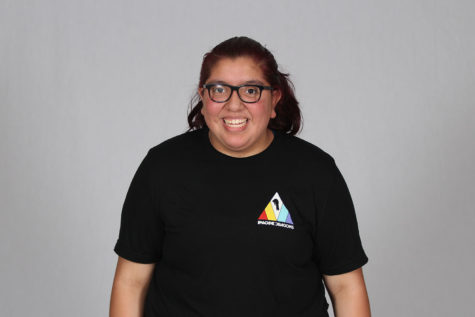 Zeta Handy, Staff Writer
Name: Z
Grade: 12
Academy: New Tech
Year on Staff: 3rd
Title: staff writer
Why are they on staff? I like to write I am very opinionated
What do you...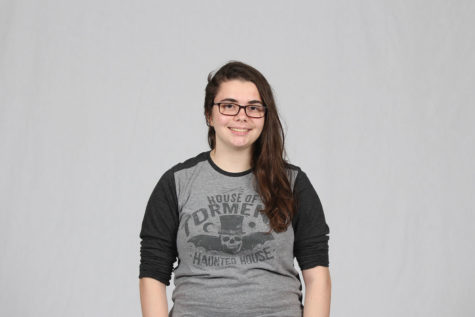 Brianna Cozzi, Online Managing Editor
Name: Brianna Cozzi
Grade: 10th
Academy: New Tech
Year on Staff: 1
Title: Online Managing Editor
Why they are on staff?: Because I adore Newspaper...