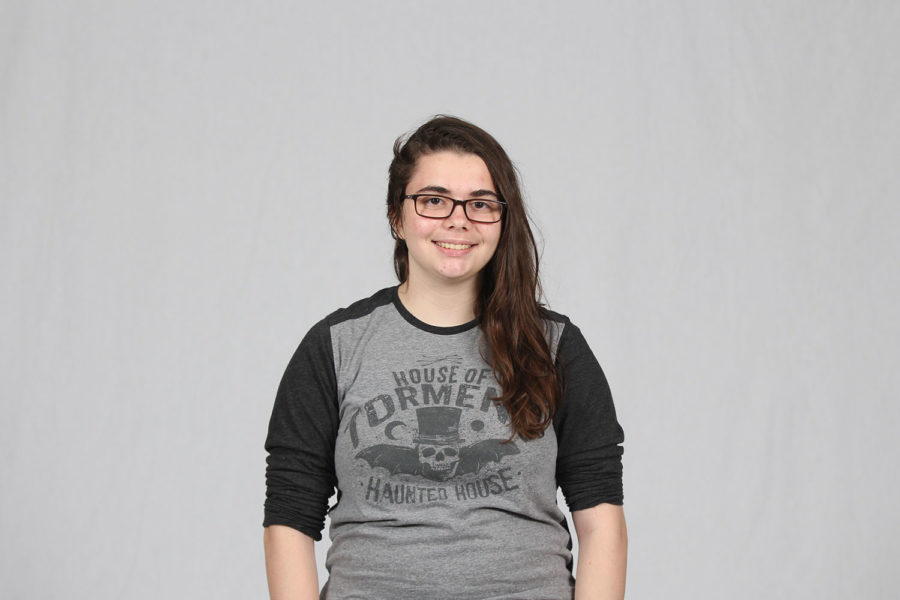 Name:
Brianna Cozzi
Grade:
10th
Academy:
New Tech
Years on Staff:
1
Title:
Online Managing Editor
Why you are on staff?:
Because I adore Newspaper and technology, and The Eagle's Eye website has both.
What do you do for fun?:
Play video games, draw, and watch movies with my sister
What movie do you recommend that everyone watch?
: Fried Green Tomatoes
Plans for after high school?:
Pursue my dream to become a Video Game Designer
Twitter handle:
@Somethin_Tasty
Hidden Talent:
I play Cello
Brianna Cozzi, Online Managing Editor
May 21, 2019

New changes turn video game consoles to digital only

(Story)

Nov 06, 2018

Tuesday is final day of voting for midterm election

(Story)

Oct 30, 2018

Students hit by cars show danger of nearby road

(Media)

Oct 25, 2018

Students, staff encouraged to vote early without on campus polling site

(Story)