Teachers should abandon the 100-point grading scale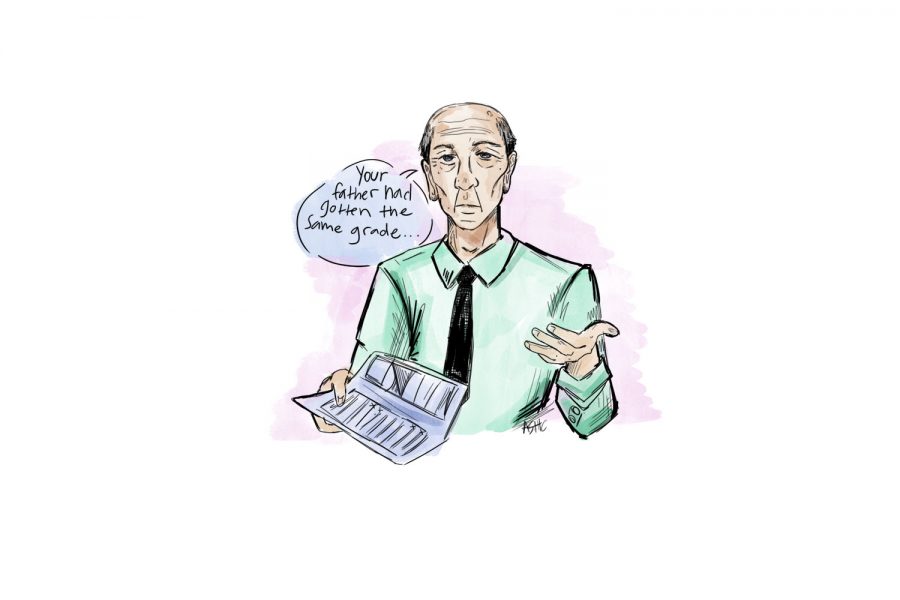 With the release of the new Standards-Based Grading (SBG) policies at the beginning of the spring semester, it's clear that the general teaching body at this school is still resisting change.
The new policies, which limit students' opportunities for attempts at revision, are in direct conflict with the philosophy behind SBG.
Instead of implementing a true SBG system based on clearly defined levels of mastery. Our continued use of report cards that show student grades as a numerical average has allowed teachers to continue the use of old ineffective ways of teaching to go on unabated.
Teachers are stuck on the idea of making students work for the sake of working. The Texas education system is consumed by metrics, rankings and measuring everything, constantly forcing students to jump through hoops.
If the purpose of getting an education is meant to be fostering critical thinking — growing the mind — then it's time to collectively abandon numerical grades to force teachers into truly adopting the SBG philosophy.
Akins teachers need to remember their "why" before they get up and come to work. When they remember that they come to Akins every day to make a difference in kid's lives, it's easy to see that these numerical grades really don't matter. The learning is what matters.
I'll tell you my why right now, why despite the fact that I've seen first hand what being a badass teacher does to your family life and what it takes out of you as a human through my mom and that's because teaching and education aren't just a career, it's not just a job. It is a part of who you are. As a future teacher, I believe the next generation deserves better.
While it might be too late for me and you and all current students, there is still time to get rid of the 100-point scale for future generations. I have the privilege to dedicate my life to making that system better for them and I'm not going to stop until I am literally no longer physically capable because that's what doing right by my kids means. That's what being an educator is all about — giving your all to the mission of student learning, being a guide on the journey of life, caring for your students, helping them navigate life and mentoring the next generation of humans.
We've become School has just become a holding area for the first 13 years of your life, meant to cultivate a labor force for our society first and foremost. Rather than just jockeying for career positioning, then why are we so obsessed with making students work just for the sake of working? We forget that why is the most important question a student can ask.
About the Contributors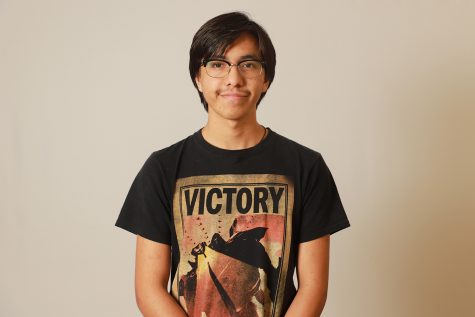 Diego Gutierrez, Sports Editor
Name: Diego Gutierrez

Grade: 12

Academy: Social Services

Year on Staff: 2nd

Title: Sports Editor

Why are you on staff? I joined the staff cause I needed something to do and I stayed because of the crew.

What do you do for fun? Lots of things, gaming to reading to photography to playing music or anything I fancy at the moment.

What movie do you recommend that everyone watch? I think everyone should see Jack Black's School of Rock and Bill Murray and Harold Ramis' Stripes.

Plans for after high school? Vibe

Instagram handle: @g_osa111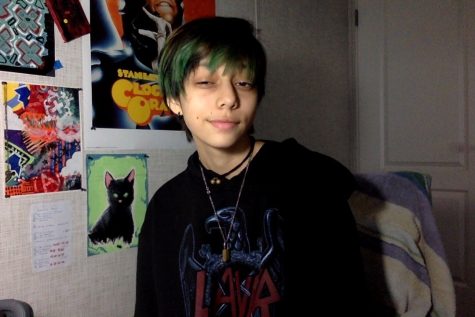 Ash Catalan, Graphics Editor
Name: Ash Catalan

Grade: 12

Academy: New Tech

Number of Years on Staff: 3

Title: Graphics Editor

Why do you enjoy being on staff? I get to practice my drawing skills, and explore how to convey themes and ideas through art.

What do you do for fun? I create paintings, digital art, and play video games during my free time.

What new hobbies, activities do since quarantining because of COVID? I haven't developed any new hobbies, but I have been cooking new stuff a lot more at home and practicing cooking techniques, and bothering my beautiful cat a lot more.

Hopes & Dreams? To make a living through freelance art, doing tattoo work, and, in general, be able to do what I'm passionate about without losing the drive and be stable.

Instagram handle: @ireallyhateash


Other Socials: https://linktr.ee/ashkat