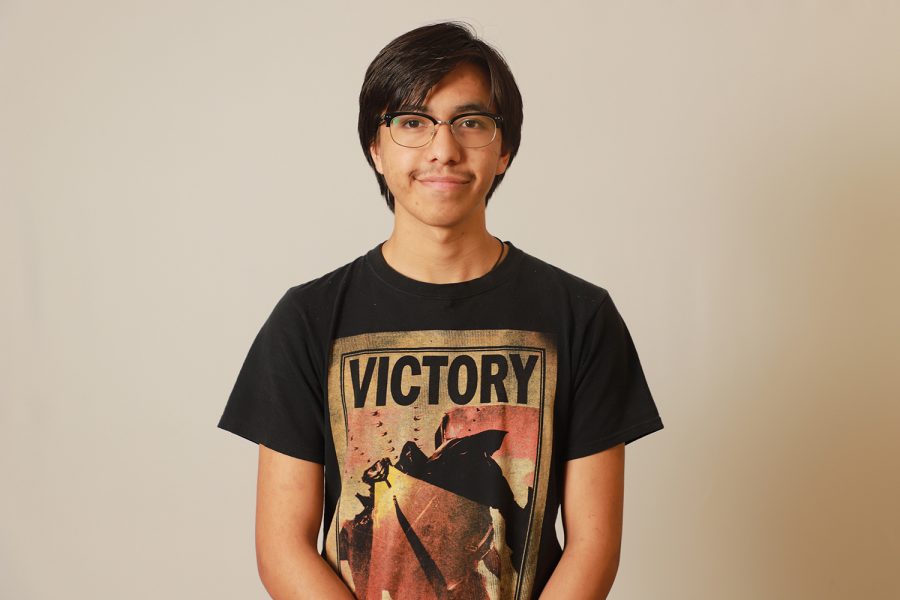 Name: Diego Gutierrez
Grade: 12
Academy: Social Services
Year on Staff: 2nd
Title: Sports Editor
Why are you on staff? I joined the staff cause I needed something to do and I stayed because of the crew.
What do you do for fun? Lots of things, gaming to reading to photography to playing music or anything I fancy at the moment.
What movie do you recommend that everyone watch? I think everyone should see Jack Black's School of Rock and Bill Murray and Harold Ramis' Stripes.
Plans for after high school? Vibe
Instagram handle:
@g_osa111
Diego Gutierrez, Sports Editor
Feb 25, 2020

Teachers should abandon the 100-point grading scale

(Story)

Jan 16, 2020

Best of the decade runner ups

(Story)

Jan 10, 2020

Wrestlers show mental, physical strength in matches

(Media)

Nov 21, 2019

Wealth disparity in schools creates major advantages

(Story/Media)

Nov 21, 2019

Senior leadership honored to finish volleyball season

(Media)

May 23, 2019

Memorable Akin sports moments and achievements

(Story)

Apr 19, 2019

Days Gone has anticipated release, cinematic features

(Story)

Feb 15, 2019

Portables see many work orders, little improvement

(Story)

Jan 22, 2019
Jan 22, 2019

Timmons takes over varsity boys soccer

(Media)

Dec 11, 2018

Austin, Akins community celebrate Dia de los Muertos

(Story/Media)

Oct 29, 2018

Austin ISD Board appoints Tina Salazar as Akins principal

(Media)

Oct 12, 2018

Senior named National Merit Scholarship semifinalist

(Media)

Sep 18, 2018

Akins Eagles Vs. Crockett Cougars Football game

(Media)