Cassius Serff-Roberts breaks Akins running record in the 5K
Hang on for a minute...we're trying to find some more stories you might like.
While most students are still in bed sleep- ing before the sun has even risen, senior Cassius Serff-Roberts is outside running at 5 a.m.
It' just part of his routine now as a leader of Akins Cross Country Team. His personal goal is to run 10 miles a day.
While some of his classmates don't understand why he likes to run so much, he said it's just something he loves to do.
"It's going to help pay for college," Serff-Roberts said. "Also, it helped developed my character as a hard worker and keeps me on the grind."
Setting ambitious goals like this is what has helped propel him to break a number of records since starting on the cross country team as a freshman.
On Sept. 8, Serff-Roberts broke an Akins record when he ran the 5K and finished with a time of 16:40, when the old record was 17:08. Then he beat his own record by 10 seconds a week later. Serff-Roberts said he likes running because he's good at it.
"It gets me focused and takes my mind off things," he said.
Sophomore Matthew Quiroz is another strong runner who is following Serff-Roberts example. His coaches and teammates have high expectations for him.
However, currently he is still trying to catch up to Serff-Roberts, setting a personal goal of running a 5K in 16:45.
Quiroz, who also runs track, also has his own personal goals he hopes to reach this year.
"For the mile I want to get a 4:30 and in the 2 mile, I want to hit 9:50," he said.
Quiroz said he hopes to attend Notre Dame to run track and cross country in the future.
Coach Juan Rodriguez, who has worked to improve the cross country program for the last few of years, has focused on conditioning and setting ambitious running goals over the summer.
"We ran all summer, and conditioned all summer. We in all had about 10 kids that ran all summer," he said.
Overall, runners like Serff-Roberts and Quiroz are setting a strong foundation for the cross country team, having run 600 miles in training this summer to prep for this season.
Coach Misty Lindsey said the coaches' goal is for the team to make district and for the runners to make team and individual qualifiers for regionals and state.
"As coaches we are all really proud of the commitment and dedication these cross country runners have shown. is is a sport that trains year round and these kids are putting in the work to accomplish their goals," she said.

About the Photographer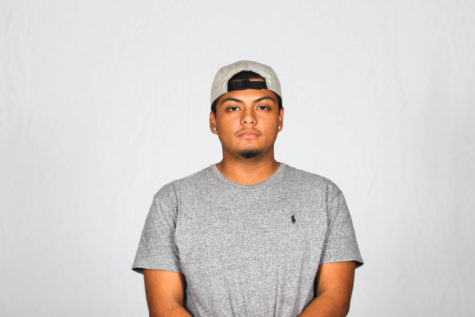 Alex Castro, Sports Editor, Photographer
Name: Alex Castro
Grade: 12th
Academy: New Tech
Year on Staff: 2nd
Title: Photographer, Sports Editor
Why they are on staff? I enjoy taking pictures...