Senior leadership honored to finish volleyball season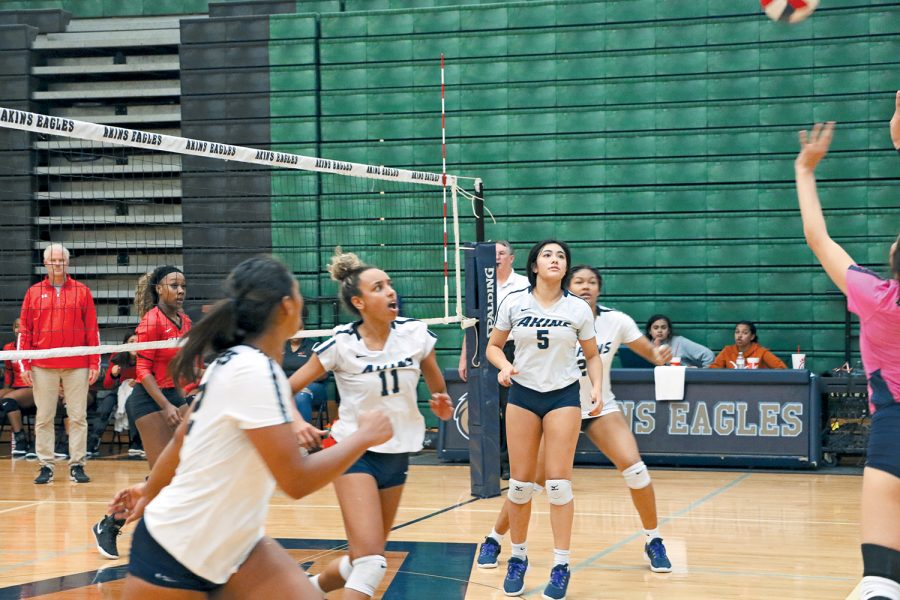 Seniors Zola Schemenauer-Moore and Kayla Muñoz were the heart and soul of the Akins Varsity volleyball team this season.
Over this past season, Schemenauer-Moore and Muñoz have shared the responsibility of being leaders on the team because they are the only two seniors. they motivate other players to try their best and not give up.
Schemenauer-Moore and Muñoz let their young- er teammates know that they're even better than they thought they could be individual. Many players look up to them because of the skills they bring to the table. Many of the underclassmen are trying to learn from them.
"They never come o the court. Great leaders and work extremely hard. Our team wouldn't be a team without these two," head volleyball coach Amanda Thomas said.
They feel like they are under a lot of pressure, being the ones leading the team, but they are managing the load together and working together to help their team.
" There's been about like, probably seven or eight seniors graduating per year and now that it's only two, a lot of the pressure is just kind of on us," Muñoz said. " the pressure used to be spread around the team, and now we just have to go out and play our best."
Even though the stress, they feel while trying to lead the team, they are also very proud of themselves and how the team has come together.
"With that kind of stress that's put on us it is definitely hard but I'm glad to be a part of the team and doing this," Zola Schemenauer-Moore said.
As they are graduating this year they want to keep pushing the team forward and give them some motivation and strengths for the incoming year and plays.
"I give the team talks before and get them on a positive mindset and everything. And when people make mistakes on the court, I just tell them to try to make it up with the next pass or the next hit or the next serve and just giving them positive feedback that they need to hear," Moore said
About the Contributors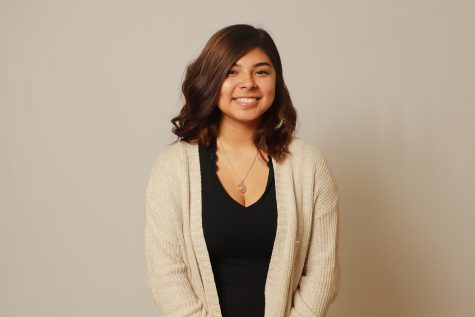 Evelyn Moreno, Staff Writer
Grade: 12th

Academy: New Tech

Year on Staff: 2nd

Title: Staff Writer

Why they are on staff? I would like to learn more about things going on...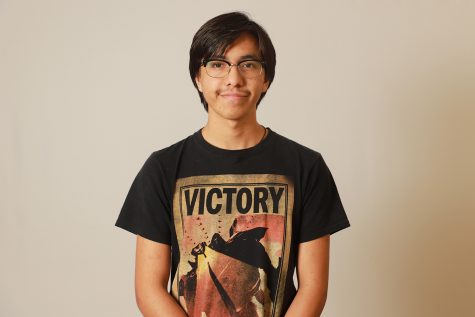 Diego Gutierrez, Sports Editor
Name: Diego Gutierrez

Grade: 12

Academy: Social Services

Year on Staff: 2nd

Title: Sports Editor

Why are you on staff? I joined the staff...