Swim program grants new opportunities for students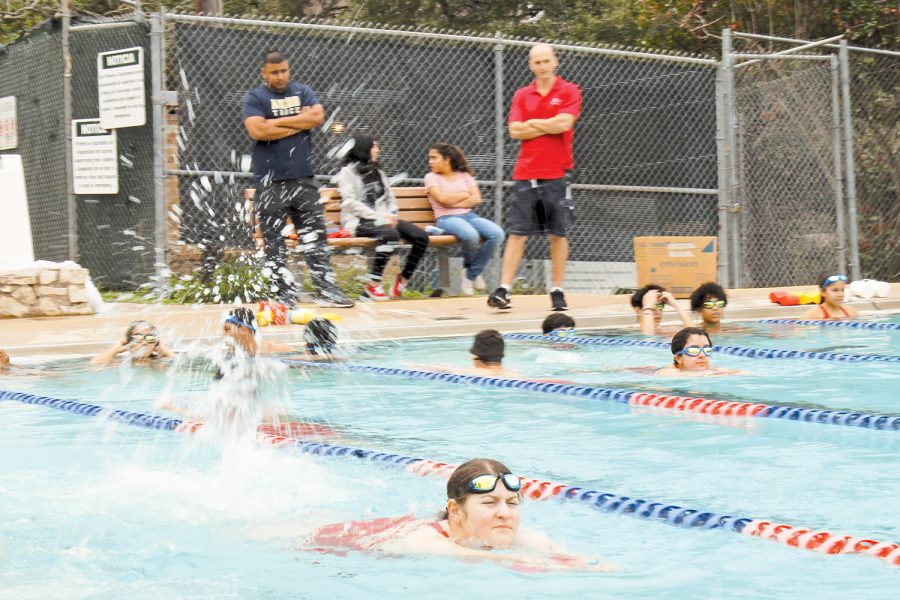 Becoming a lifeguard has often been an iconic summer job for teens, think Stranger Things, or Sandlot where one of the main love interests is a high school junior who was a lifeguard. Often advertising the job posting in years past, Akins happily welcomed a swim program after it's success at Reagan high school.
"The City of Austin and the YMCA contacted me to see if I could get it started here so we got it going (at Akins)" said coach Jerry De La Huerta who is the instructor for the course.
"The class was supposed to be a lifeguard training class but we changed it into more of a learning how to swim class," De La Huerta said, "because we saw a high need for (teaching kids) how to swim."
Freshman Charles Isaacs joined to learn how to swim. "It was free and you do learn how to swim." Isaacs said, "It teaches you how to swim, the principles of lifeguarding and gets you CPR certified, certified in first aid and just basic job and life skills."
The class will work to get students ready to pass prerequisites to become a lifeguard, which includes a 300-meter swim and a brick test, where trainees are tasked with swimming 25 meters, picking up a block with their feet and getting back to the starting point in under one minute and 40 seconds.
"The main skills you learn are front crawl and breaststroke. Those are the two main skills then they also need to be able to tread water for two minutes without using their hands." Huerta said.
"Becoming a lifeguard to me is something special," Sophomore Breezeyeda Ramos said "It's a benefit at the end when you get certified because you can start getting paid good money"
In Austin, lifeguards average about $15 an hour and De La Huerta hopes students will take advantage of the opportunity afforded to them. "(Huerta wants how do the program) to be able to provide opportunities for our kids so they can be present in our communities working at local pools," he said.
About the Writer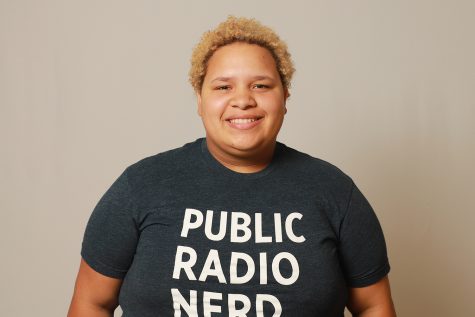 Mylo Bissell, Editor-in-Chief
Name: Mylo Bissell

Grade: 12th

Academy: SSA

Number of Years on Staff: 3

Title: Editor-in-Chief

Why do you enjoy being on staff? Ms.Salazar once described The Eagle's Eye as the eyes and ears of the campus and that is why I enjoy being on staff. To help provide a voice to issues happening on campus to provide insight from both sides: staff and students

What do you do for fun? I read, write, and watch tv.

What new hobbies, activities do since quarantining because of COVID? I swim now.

Hopes & Dreams? To be an educator who helps bridge the equity divide in education