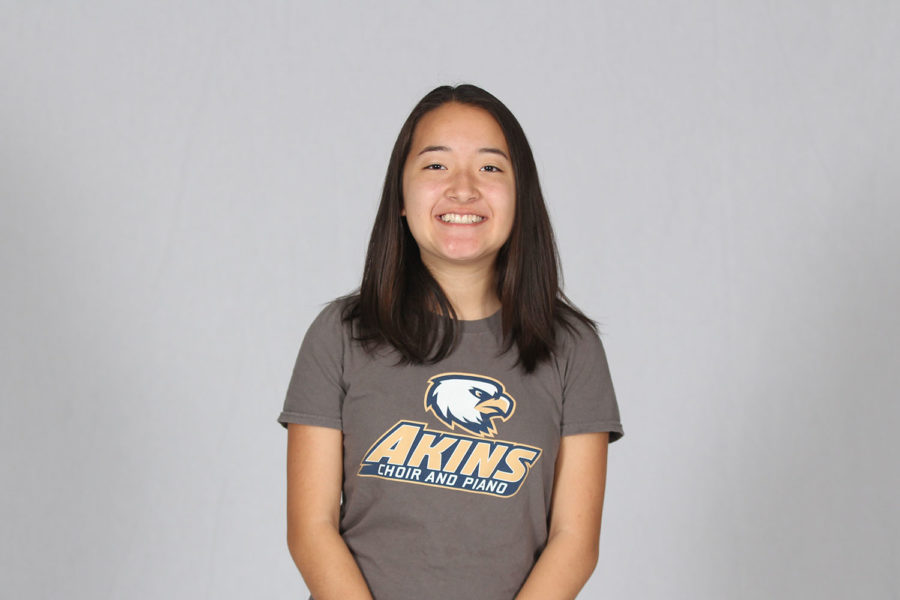 Name
: Arianna Farner
Grade: 12
Academy
: ABLLE
Year on Staff
: 1
Title
: Social Media Manager, staff writer
Why they are on staff?
: Developing my professional writing skills and being an active member of the Akins community.
What do you do for fun?
: Play games, binge watching Netflix, calligraphy.
What movie do you recommend that everyone watch?
: The Princess Bride.
Plans for after high school?
: Studying architecture and (hopefully) becoming a residential architect.
Twitter handle
:
@AkinsJournalism
Hidden Talent
: "I'm soooo good at balancing chemical equations."
Arianna Farner, Social Media Manager/Staff Writer
Mar 14, 2019

Law students set goals for expanded opportunities

(Story/Media)

Mar 07, 2019

Band and orchestra students earn statewide recognition

(Media)

Mar 07, 2019

Head baseball coach earns 300th career win

(Story)

Feb 25, 2019

Freshman claims title as 'fastest person at Akins'

(Story)

Jan 17, 2019

New team of directors bring change in band program

(Story)

Dec 18, 2018

New team of directors bring change in band program

(Story)

Dec 06, 2018

Transmedia shows become entertainment fad

(Story)

Nov 08, 2018

Administration, students disagree on parking permit fees

(Story)

Oct 26, 2018

Staff Picks for October: Halloween Costume Ideas

(Story)