Freshman claims title as 'fastest person at Akins'
Hang on for a minute...we're trying to find some more stories you might like.
Yearbook teacher Sean Claes can no longer claim he is the "fastest person at Akins."
After about a month of brash claims from Claes, freshman Jordyn Aguilar had the fastest time for a runner from Akins High School at the SoChac 5K on Saturday, earning the "fastest person" award trophy and bragging rights for the next year.
Claes began promoting himself with the moniker "Fastest Person at Akins" because he was the fastest person to run the 5K race hosted by the Manchaca United Methodist Church in 2017. Claes said he didn't actually believe he was the fastest person at Akins, and only bragged about it because he wanted to encourage other staff and students to run in the race, which benefits Akins High, Menchaca Elementary and Paredes Middle schools.
Claes challenged students and staff to prove him wrong, promising $10 discount off of yearbook purchases to anyone who could beat him in the race.
"I would never in a million years think that I would actually be going toe to toe with everybody at this school," Claes said. "I did not think that I was the fastest person, but I was the fastest person (two years ago, from Akins) to have participated in this race."
Aguilar, who ran the race in 22:24 minutes, said he wanted to run the race to help his basketball and track performance and to beat Claes, who finished with a time of 30 minutes.
"I saw Mr. Claes and I was like I'm going to beat him because I saw him in front of me," Aguilar said. "Once I got past him, I just ran for fun."
Toni Holder, Akins parent-support specialist, helps to coordinate fundraiser efforts that benefit Akins families. The funds from the SoChac 5K will go to benefit students at Akins facing housing instability.
Holder said she believes that Claes' efforts and bringing attention to how the race benefits homeless students will help improve participation in the 5K race in future years. She said that proceeds from last year's race helped send students on overnight college visits this year.
Claes is hopeful that this will become a tradition.
"Now that the students and faculty actually know that the race exists… there's no reason that a kid can't come out and run," Claes said.
There might be some other runners who are faster than Aguilar or Claes, but they were busy attending a track meet Saturday morning.
The Akins track team was competing at the Canyon Lake Hawk Relays. The JV team placed first out of 14 teams while the varsity team placed third out of 14 teams. A complete list of students and their rankings is listed below.
Varsity
Matthew Quiroz, set a new 1600M school record, finishing 1st place with a time of 4:37.64. He also won 1st place in the 3200M.
Alpha Mara placed 4th in the 100M

Lawrence Brown placed 2nd in the 200M

Rhett Whiting placed 3rd in the 400M

Jacob Hannon placed 6th in the 3200M

Mikey Mounsiff placed 1st in the 300M Hurdles

Trystin Brown placed 6th in the 300M Hurdles
JV
Oscar Adame placed 1st in the 100M

Davion Smith placed 7th in the 100M

Yadon Tramel placed 2nd in the 200M

Julian Reyna placed 1st in the 400M

Leavitt Mbakwa placed 5th in the 400M

Luke Becerra placed 5th in the 800M

Bryan Arguata placed 4th in the 1600M and 3rd in the 3200M

Diego Hernandez placed 5th in the 1600M and 5th in the 3200M

Luke Becerra placed 6th in the 1600M

James Martinez placed 3rd in the 110H

Liam Cochran placed 4th in the 110 Hurdles

Xavier Neumann placed 3rd in the 300M Hurdles

Kimani Smith placed 7th in the 300M Hurdles.
Saul Moreno and Kaleb Stevens contributed to this story.

About the Writer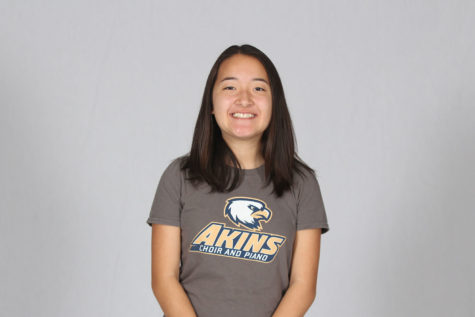 Arianna Farner, Social Media Manager/Staff Writer
Name: Arianna Farner
Grade: 12
Academy: ABLLE
Year on Staff: 1
Title: Social Media Manager, staff writer
Why they are on staff?: Developing my professional...