Fine Arts programs lead by 8 new teachers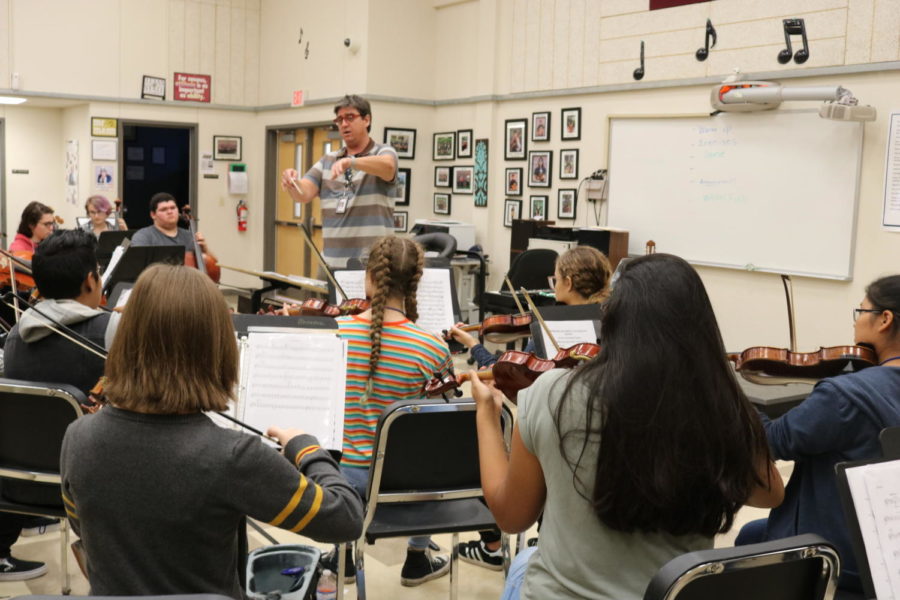 Besides the students experiencing the butterflies-in-your-stomach feeling on the first day of school, there was a large contingent of teachers in the Fine Arts department having the same experience.
That's because Akins has eight new Fine Arts teachers after all of the music teachers and a theater teacher left the department for various reasons.
Orchestra and guitar teacher Thomas Mann came to Akins from Mendez Middle School, where he taught for 6 to 7 years.
Before teaching, Mann worked as a touring musician for 23 to 24 years. He then went on to teaching at private schools and doing private lesson for 6 to 7 years.
"I've been super successful doing everything musically in my life, but every reason that I'm there has been given to me by somebody else," he said. "I've always felt a strong need to give that back," Mann said.
Choir teacher Mary McKenna is another new face in the Fine Arts Hall. She first started off teaching at an elementary school as a music teacher for four years. She recently decided she wanted to teach at the secondary level and moved to Austin from Laurel Mountain Elementary and Spicewood Elementary.
"I had a wonderful piano teacher growing up, and I sang a lot in my church choir," McKenna said. "And I wanted to make the same impact on my students that my awesome music teachers did for me."
"
Everybody's a teacher if you're willing to be a student."
— band director Babatunde Onibudo
The new head band director Babatunde Onibudo came to Akins from Jourdanton High School, which is a small town south of San Antonio. His 12th year of teaching and has guided the Jourdanton High School Band program as it has earned consistent recognition as UIL Sweepstakes award recipients.
"Everybody's a teacher if you're willing to be a student," he said. "A lot of times we just don't pay attention to the lessons that are being taught to us."
He has always been teaching in band, and he said he was inspired by the band teachers he's had in his life, including those at Garland High School where he performed in the marching band in high school. Onibudo also said is that he very much enjoys the diversity of the student body at Akins.
"There's the diversity of students and teachers and there's the cultural diversity of kids interests and how they are with each other," he said.
About the Contributors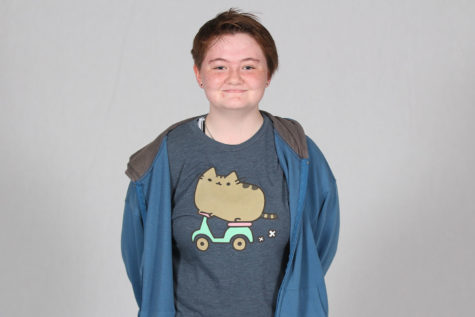 Emily Bellinghausen, Staff Writer
Name: Emily Bellinghausen
Grade: Junior, 11th grade
Academy: AHA
Year on Staff: First year
Title: Staff writer
Why they are on staff?: Because I was...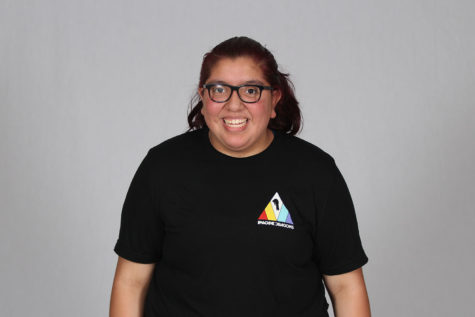 Zeta Handy, Staff Writer
Name: Z
Grade: 12
Academy: New Tech
Year on Staff: 3rd
Title: Staff Writer
Why are they on staff?: I like to write and I am very opinionated
What...