Akins admin releases reopening plan, starting Nov. 2
Late last week, Akins administrators released their reopening plan for the campus on Nov. 2, which is the day that Austin ISD Superintendent Stephane Elizalde has said high school campuses must start offering face-to-face instruction.
The re-opening plan includes a variety of major changes that will affect both students who choose to continue to do remote learning and those who choose to have face-to-face instruction. Akins Principal Tina Salazar reviewed the plan with teachers after school on Wednesday, Oct. 21, saying that it was designed with safety in mind.
Akins Administration
Salazar said she is glad that the Superintendent's office has approved the use of a "hybrid model" that will keep the number of students on campus at any given time low.
The hybrid plan will divide most of the face-to-face students into two groups based on the first letter of their last names and alternating the days of the week they can attend. However, students who have failed four or more classes will be allowed to attend in-person classes every day of the school week.
The plan will also change the daily class schedule for all students in a way that it will resemble the bell schedule used before the lockdown halted in-person classes in March. The new bell schedule will include two lunch periods and 10-minute long passing periods.
The new bell schedule will allow teachers to keep students working remotely on Zoom for 90 minutes so they have the same amount of access to teachers as the in-person students. However, this does not mean new content is being taught this whole time. If students do not have questions and are ready to work on their own, teachers may let the students go from the Zoom (after completing a state-required 48 minutes of live remote instruction per class).
According to the results of a survey conducted by all Akins English teachers last week, campus administrators estimate that about 360 students plan to be on campus, starting on Nov. 2. Of that total number, 161 are freshmen, 98 are sophomores, 45 are juniors and 57 are seniors.
Below are the major points of the Akins Reopening Plan
Students with last names A-L will be in Learning Group 1, which means they will be on campus on Mondays, Tuesdays, and Fridays when it is their turn to alternate. Students with last names M-Z will be in Learning Group 2, which means they will be on campus Wednesdays, Thursdays, and Fridays when it is their turn in the rotation.
Because the hallways will be one way, people in the main Building that are downstairs will move from red to green (bus loop to Fine Arts), that are upstairs will move the green to red (opposite direction), and at the the stairs at either side of the "fishbowls" will move in opposite directions.
For the New Tech building, downstairs moves in the direction from the main building to Old San Antonio Rd and upstairs NT moves in the direction from Old San Antonio Rd to the main building (red hall).
For the Fine Arts building, flow will move from the main building (green hall) towards the gym.
For the STEM building, the hallway will be divided by barriers to ensure students moving in the same direction on each side.
For the gym, students will enter through courtyard doors and exit through hallways near the cafeteria.
For the portables, there will be social distancing markers down on the ramps: one way in and one way out.
Before entering the building, all students will fill out the screening on the AISD mobile app, stand in line at the health screening station, show their green screen, and have their temperature taken.
There are new procedures for entering classrooms. First, students will utilize hand sanitizer every time they enter a room. Second, students will grab a "wipe" and wipe down their desks before sitting down and then throw it away. Last, students will sit behind a desk shield, which will also be wiped down each period by the student.
Breakfast will continue to be served in the classroom. Students will now be allowed to eat lunch in the cafeteria, although they will be encouraged to eat outside. There will be 5 lines in the cafeteria that will be socially distanced as well as fewer tables to ensure social distancing.
Students are prohibited from returning to campus after they leave for any reason, which means that seniors are not allowed to leave campus for lunch.
Leave a Comment
About the Writer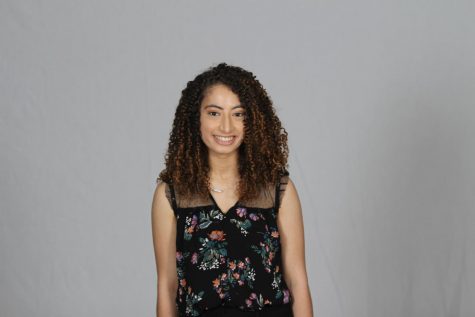 Heba Dalu, Editor-in-Chief
Grade: 12th

Academy: STEM

Number of Years on Staff: 2

Why do you enjoy being on staff? I love being able to give other people a voice and building my graphic design/journalism skills.

What do you do for fun? I enjoy hanging out with my friends, working out, reading, and hiking. 

What are your hobbies? In my free time, I like to paint, sleep in, and explore new places around Austin. 

Hopes & Dreams after high school? After high school, I hope to change our nation's healthcare system.