Classroom conditions continue to be a complication
Air conditioning is not just a luxury in a hot Texas classroom. That's what students in certain classrooms learned first-hand at the beginning of the school year when the air conditioners for the New Tech and STEM hallways failed and students started sweating.
A total of about 10 classrooms have closed to regular use by students because of the broken air conditioners, leaving administrators scrambling to put in requests to have them repaired and teachers looking for new learning spaces in which to teach.
Senaida Martinez, who is the lead administrative assistant for Principal Tina Salazar, said that the repairs have been slow to happen because they are waiting on back ordered parts to arrive.
"A lot of those parts are back-ordered because of the pandemic, and that is what is taking longer," Martinez said.
Broken air conditioners are not a new issue at Akins, which is relying on units that have been running for more than 10 years without replacements. However, it is unusual for them to be inoperable for so long, leaving so many classrooms hot and unused.
Martinez said that the school district's staff of air conditioner repair technicians is also short-handed for technician people to come and repair. However, the main problem is that they don't currently have the parts they need.
She said it's hard to know exactly when the air conditioners will be repaired, but currently they expect the parts to arrive by mid-October. And by then she said the repair technicians will be able to shift their work from other campuses to Akins, she said.
Martinez said that good ventilation in classrooms is an important mitigation strategy to slow the spread of COVID-19 in classrooms. She also worried about students who have anxiety or other issues that would make it difficult to stay in a classroom without air conditioning.
For these reasons they decided to move teachers to other classrooms that are not being utilized during certain class periods of the day, resulting in some teachers sharing classrooms at different times.
"I felt horrible for some of those classes and that is why we tried to move them to another location so they can have proper air in those classrooms," she said.
Besides the problems with air conditioners, students have also struggled to stay hydrated during the school day because Travis County has restricted access to all public water fountains while it has remained in a "Stage 5" COVID-19 risk-guidelines for much of August and September.
At the beginning of the school year there were no working bottle filling stations on campus, but the existing ones were eventually repaired.
There are currently four working bottle filling stations on campus, and they plan to install four more by the end of October. The lack of stocked vending machines with water and other non-sugary bottled drinks for sale, made the problem worse.
Recently, the old vending machines that used to provide bottled drinks were removed by the company who operated them.
Martinez said she doesn't know why the vending machine account was closed, but they are working to find a new company to sell drinks on campus.
"We are trying to figure out how we can get another vending machine here — at least two or three — because that would help out with students so they could purchase their own water," she said.
Students have also expressed concern about the heat in classrooms. Senior Taddio Nunez said that the classroom conditions made it very hard to focus. Taddio Nunez Senior – " In the heat my head could not concentrate, I can feel it thumping, and I was sweating through my shirts".
Not to be dramatic but Sahara desert status, and the teacher was not making it any better. It was so hot I needed to pull my mask down a couple of times to catch my breath, but I much rather walk all the way to the portables for some AC then stay in New Tech in that heat."
Celestina Reyna, McKoy Mertens and Natalia Estrada contributed to this story.
Leave a Comment
About the Contributor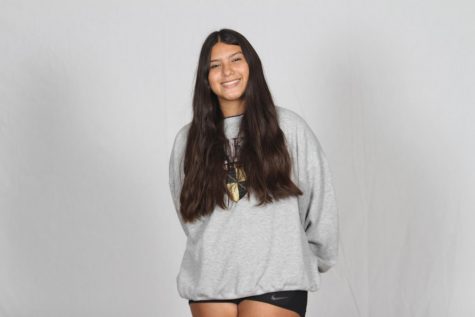 Celestina Reyna
Grade: 11th

Academy: New Teach 

Number of Years on Staff: First year 

Title: Staff Writer 

Why do you enjoy being on staff? I enjoy being on staff because it helps me talk to more people that I wouldnt usually talk to. 

What do you do for fun? I read and play volleyball 

What are your hobbies? Volleyball 

Hopes & Dreams after high school? Go to college and get my doctorate