Cross Country grows despite missing district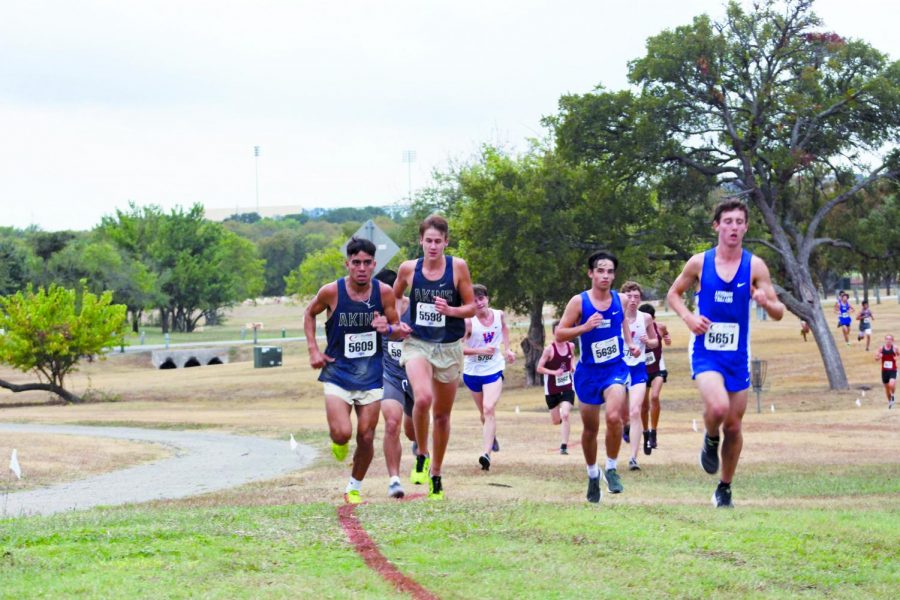 When the Akins cross country team crossed the finish line at the district meet in October, the team finished a journey full of ups and downs as well as accomplishments.
Unfortunately, the finish line at the district was the last one they cross as a team this fall season as they narrowly missed the opportunity to advance to the regional meet.
In order to qualify for regional competitions, the Akins Cross Country team would have had to place in the top three. The team fought hard to maintain the No.3 spot but the losses to Austin High and Westlake dropped them out of that slot. Although they did not reach further than just the in-district meets, Coach Fransico Flores is still very proud of the team.
"We did not reach our goal to compete out of district but we did reach our goal to grow our program, actually, we grew twice as much," Flores said.
He said he is also proud of the expansion of the girl's team, which has grown to from 14 to 21 runners this season.
"I am proud of how the girl's team has grown with younger runners to help them build and be competitive ready for next year."
Senior Matthew Quiroz, who has run for the cross country team since he was a freshman, said he is proud of his career on the cross country team, but there were disappointments this year.
"We had a great regular season but during the district meets it felt like we were falling apart," he said
He said he is still incredibly proud of the tea, even though it seemed like the runners were running out of gas in the tank towards the end.
Quiroz has been in cross country for the past four years when asked what made him come back to run every year he said,
"Ever since I was young, I've enjoyed running. It felt like a given to do the sport," he said.
Junior, Diego Hernandez, said he believes the team has great growth potential and hopes to lead them to regionals for the 2020 season. He said he hopes to improve the bond with his teammates.
Hernandez, who recorded the fastest time at Akins this season, with a 19:19.4 at the District Meet, described his performance this season as a "rollercoaster."
"At the beginning it was bad but it got better and better," he said.
He has said that cross country has helped him mentally and physically and he is determined to help the team be where they should be, at the top of the ranks. Keep an eye out for Diego Hernandez next year as he seeks to break a 17-minute time in the 5k.
Although the cross country did not reach their goal of reaching regionals, they did reach their goal of involving more female runners. Junior, Kaelyn Childers, was also proud of and surprised with the turn out of the girls this year.
"We don't ever have like a lot of girls on the team so we're always short on girls," she said.
Childers said she encourages girls to get involved in cross country.
"Show coach that you're willing to run and willing to participate. And everyone can join. Everyone should join. It's really fun. You get to bond with your teammates."
Childers said she plans to continue to demonstrate her leadership skills by helping the younger runners keep improving their times and get them ready to reach regionals with a successful 2020 season.
About the Contributor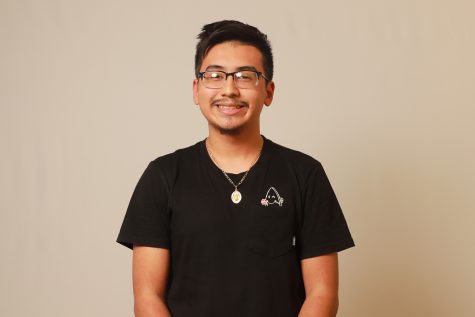 Oscar Navarro, Staff Writer
Grade: 12th

Academy: Abel

Year on Staff: First year

Title: (like section editor or staff writer) Staff Writer

Why they are on staff? Sounded...