Video Games blamed for gun violence epidemic in US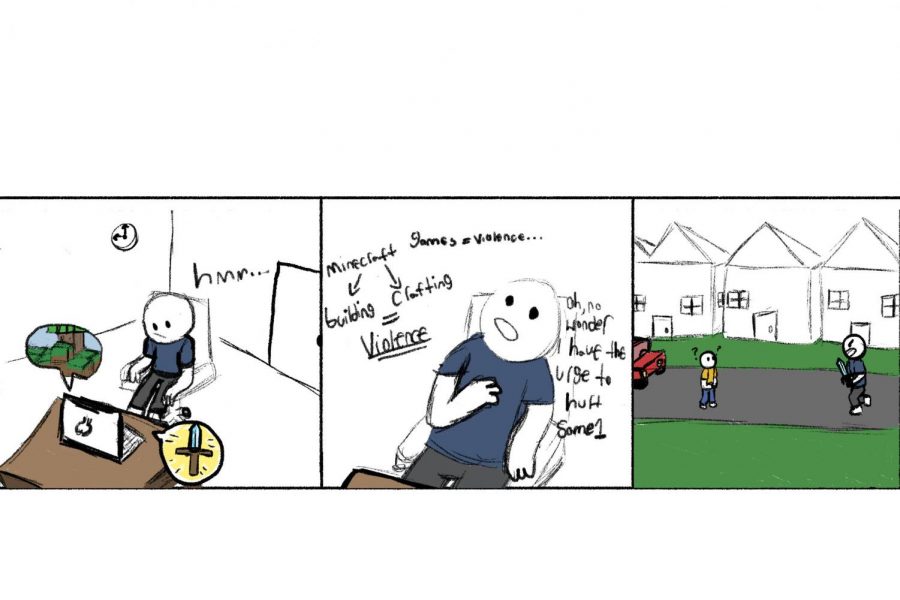 After the two of the recent mass shootings in El Paso and Dayton, video games have been getting a lot of the blame for causing gun violence.
Multiple political leaders including President Donald Trump have recently pointed at video games as a cause of the nation's gun violence epidemic. After massacres in El Paso, Texas, and Dayton, Ohio, killed at least 31 people, Trump said "We must stop the glorification of violence in our society" in brief remarks from the White House on Aug. 5." is includes the gruesome and grisly video games that are now commonplace. It is too easy today for troubled youth to surround themselves with a culture that celebrates violence. We must stop or substantially reduce this and it has to begin immediately," Trump said.
Texas Lt. Gov. Dan Patrick has also blamed video games as a possible contributing factor that has led to the spate of mass shootings in the United States.
"We've always had guns, always had evil, but I see a video game industry that teaches young people to kill," he said on Fox and Friends on Aug. 4.
These comments received wide condemnation from gun violence researchers and the gaming community. A fact check article by NBC News reported that there is no evidence that violent video games encourage violence in real life. The article cited a 2019 study out of Oxford University, which found no link.
NBC News article quotes a researcher named Andrew Przybylski, who makes this point clear.
" there's absolutely no causal evidence that violent video game play leads to aggression in the real world," said Przybylski, a researcher at Oxford University who has been studying the psychological effects of video games for more than a decade and co-authored that 2019 study.
Earlier this year, Przybylski published his study in the Royal Society Open Science that monitored video game use, as reported by approximately 1,000 British teenagers, and symptoms of aggression, as reported by their parents.
"We found a whole lot of nothing," he said to NBC News. The pressure to do something about gun violence has been mounting in Texas since the El Paso massacre and a second mass shooting event in Odessa on Aug. 31. In Odessa, an area resident killed at least seven people and wounded 22 others as he drove through Odessa and nearby Midland.
these events have pressured Gov. Greg Abbott to recently propose a series of ideas to the Texas Legislature aimed towards keeping guns out of the hands of people who shouldn't have them. One of Gov. Abbott's recommendations to the Legislature was to "consider ways to make it easy, affordable, and beneficial for a private seller of firearms to voluntarily use background checks when selling firearms to strangers," according to Abbott's Texas Safety Action Report.
Person-to-person sales of firearms do not require background checks in Texas but Gov. Dan Patrick suggested in the aftermath of the deadly shootings Patrick openly supported the idea of changing that. In a statement on Thursday, Patrick stated both him and Gov. Greg Abbott "understand that a background check is needed" in firearm sales.
Instead of blaming video games we should find ways to help stop gun violence. For example, changing the person-to-person sales would help keep weapons out of the wrong hands and help stop gun violence.
Video games should not be blamed for mass shootings just because some of them show violent acts. People are just using video games as a scapegoat because they are everywhere and are easy to blame.
About the Contributor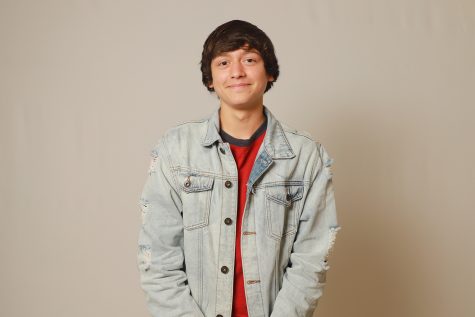 Kayden Harnett, Staff Writer
Grade: 10th

Academy: Green Tech

Year on Staff: First year

Title: Staff writer

Why they are on staff? I wanted to try something new

What...