Students find alternate ways to travel without a car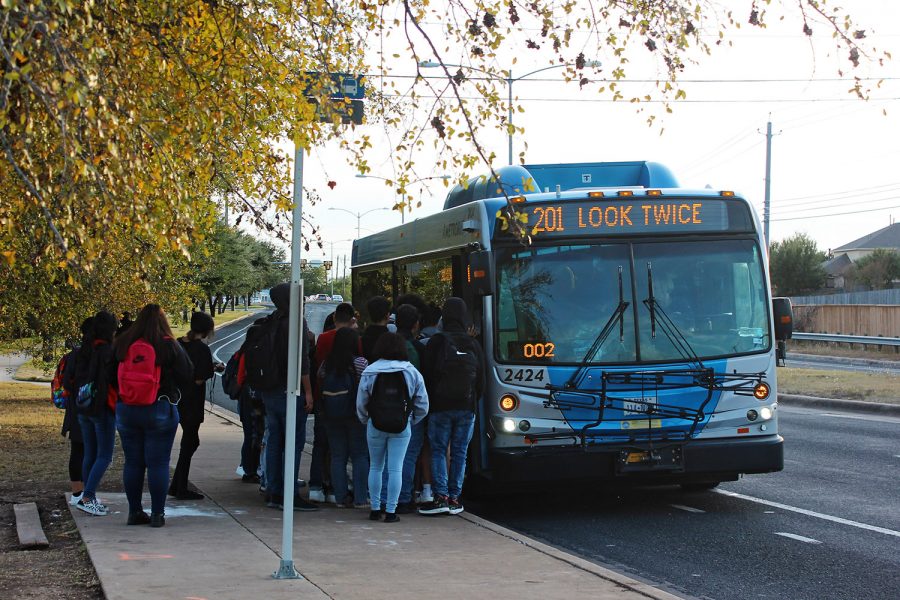 Once upon a time, owning a car was the primary goal of almost every teenager.
From the 1950s to about 2010, owning a car was a gateway to independence that so many teenagers desire to have. It allowed them to get around town on their own and get away from their parents.
However, in recent years, new technology like smartphones and online platforms like competitive gaming, have made teens think twice about their priorities when it comes to spending their cash. Teens seem to invest more of their time and money in the latest phone or gaming console than getting a car. Also, new methods of transportation in Austin have made it easier for teens to forgo purchasing a car because they have more options now.
If you have ever been in downtown Austin, chances are you've seen multiple different types of electric scooters, the most common being the Lime and Bird brand electric scooters.
"
I find the city buses convenient because it is free with students but I wouldn't pick it over a car. The scooters are pretty fun and cool but not something I would depend on."
— Sophomore Ryan Wright
For the Lime scooters, it is just $1 to unlock the scooter and then it's just 40 cents per minute and can go up to about 15 miles per hour while Bird prices are anywhere from 10 cents to 30 cents after it is unlocked.
Both scooter brands have an app to help you locate the nearest scooters that are not being used. When riders are done with the scooters they don't have to take them anywhere special. Riders can just leave them almost anywhere. is has lead to some problems because some are left in the middle of sidewalks, blocking the paths of pedestrians and causing complaints.
On the plus side, electric scooters are a fordable and low-stress on where you can find and leave them. Rider safety is a concern because there have been reports of serious injuries because people will ride them in busy streets without safety equipment.
Spin and Jump are other options for those who would rather ride a rental bike than a scooter. And if you just need a ride from Point A to Point B you can always use a ride-hailing service like Uber or Lyft.
Besides electric scooters, another alternative is the city bus, which is free to Austin ISD students if they have they show their ID.
And if you don't have your ID badge, it is just $1.25, for a one-day bus pass it is just $2.50. For a one-week bus pass, it costs $11.25, and if you want to ride for a full month, it costs $41.25.
One thing to be aware of is that if you have to pay to ride the bus without a pass or an ID badge is that you have to pay the $1.25 in coins or cash because you can't use a credit card.
One disadvantage to the city bus is that they are a bit time consuming because the buses go to more than one- stop at a time. But the clear advantage is how far you can go and the huge variety of bus stops all over town. e CapMetro app can help you plan out your route before you get on the bus to make sure you get o and plan any transfers you have to make.
A big plus side of the buses and electric scooters is that it can help reduce traffic in the city. Each city bus has 32 seats and plenty of room for standing just in case all of the seats are full.
According to the National Association of City Transportation Officials, in 2018, people rode scooters about 38.5 million times across the country.
According to Capital Metro reports, public transit in Austin has seen consistent increases to its ridership for several months in a row, placing it among the fastest-growing transit systems in the U.S.
Although there are more transportation options in Austin, there are some still who would prefer to have a car.
"I find the city buses convenient because it is free with students but I wouldn't pick it over a car," sophomore Ryan Wright said. "The scooters are pretty fun and cool but not something I would depend on."
He prefers to use the electric scooters then riding the city bus. Choice of transportation also depends on what party of the city you want to travel to.
Sophomore Dean Tamayo said he prefers to use the scooters when he is downtown.
"If you're going through downtown I'd take the scooter over a car because it is easier to get around," Tamayo said.
About the Writer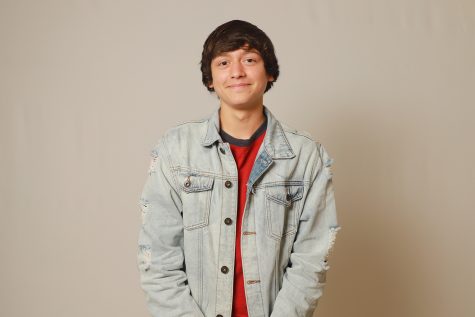 Kayden Harnett, Staff Writer
Grade: 10th

Academy: Green Tech

Year on Staff: First year

Title: Staff writer

Why they are on staff? I wanted to try something new

What...