After its first attempt Go Games needs improving
In the current day and age when there is a convention for every niche form of anime, video game and physical activities, the joy of discovering something new can be elusive.
The founders of Go Games 360, a three-day event encompassing all of the above, sought to combat this problem by bringing all of it together. Their stated mission is to harness "the power of games to build bonds through an amazing day of play."
The event held in late October on the grounds of an outdoor obstacle course was the first of its kind and organizers are planning to take it to other cities in Texas, including Houston, in February. While the event had a few hiccups that made it feel like the event promised more than it delivered, there was a lot to like, as well.
Physical Games: When you think of a gaming convention the first that comes to your mind is definitely not physical games but Go Games brought in some cool events like laser tag, arrow tag, and BMX biking. These few events brought a lot of people together to enjoy more than just console or pc gaming.

Highlights: The addition of the physical games gave the convention a unique aspect that no other convention, probably, has. Even though a lot of the games may have been tough for their younger audience Go Games thought of that ahead of time and included a bounce house to make it even more family friendly.
Areas for Improvement: Many games were listed on the brochure but weren't brought to fruition when asked about what had happened to the events, the staff would simply shrug and turn away. If games, or even performances, are listed on the program then they should happen and if they don't attendees should be given a heads-up so they don't get their hopes too high.

Tabletop Games:  With so many different games inside the tent you can't help but join in on a game. Even if you didn't know how to play those who were at the tables would help you understand, this type of family friendly atmosphere definitely made Go Games more enjoyable for all.

Highlights: The amount of people that visited the tent was astounding and the different games were very good and well picked. Ranging from Dungeons and Dragons to Pokemon, there was a different game to chose from, bringing in many different types of gamers to the tent and giving it almost a tavern feel.
Areas for Improvement: While the tent was set up and tables were in place many of the scheduled games almost didn't happen due to the people who were running the games being late or they didn't even know what was going on.

Electronic Games: Because many people love console games a tent was set up for those who didn't feel like playing a board game or something physical. In the tent there was a wide variety of games, and even consoles. With the addition of both old and new consoles players could experience a wide range of games they may not have played before.

Highlights:  Due to the wide array of consoles there was a great game selection including Super Smash Brothers melee and Mortal Kombat X, a game that only came out last year. There wasn't just console games however a company brought in their new VR experience for people to enjoy. The game takes you through a burning city destroyed by a giant robot and it's evil henchmen. While you played the game the developers were alongside you waiting for your feedback. There was also a big screen Mario Kart tournament area where people would face off, either as individuals or as teams of two inside the tent.
Areas for Improvement: The electronic tent also included a gift shop but the prices were a little steep. The quality of the products were lacking and so was the customer service. The people running the gift shops weren't even at their stations were found playing a video game somewhere else.

Entertainment: For entertainment, there were several performers and acts that took the main stage ranging from dance routines to magic shows, which were all good in their own ways, but attendance became a huge problem. Although the acts were good many people came to the event for the games not to see someone perform.

Highlights: Besides all the major tents there was a strip of smaller tents that featured science, magic, and even dogs. The mad science show, on the main stage, displayed a whole range of different activities, such as the main performer getting a potato shot at her, and a different outlook on germs. After the mad science display there were dancers who performed to many different genres of music including the Breaking Austin performers who tore up the stage with their different styles of breakdancing.
Areas for Improvement: Due to the lack of incentive at the main stage the audience became very lackluster. If there was some kind of motivation for the audience more people would have watched the performances and you wouldn't have to feel bad for the performers.
Verdict: As far as an event like this goes, it's hard to pull it off on the first try, and it isn't expected to be perfect, but when you have events that are on the program disappearing without any explanation, people late to their stations, and others just ignoring their jobs, it's hard to have an enjoyable time. There weren't nearly enough people, or even food available. Only one food truck arrived and it barely sold food alongside the food tent that was set up. The location wasn't the best choice either, as it was very hot and there wasn't very good air conditioning in the tents. Unfortunately this event was a great idea in theory, but the flaws were in the execution. What comes in the following years for this event? Hopefully nothing but improvement.years for this event? Hopefully nothing but improvement.
About the Writer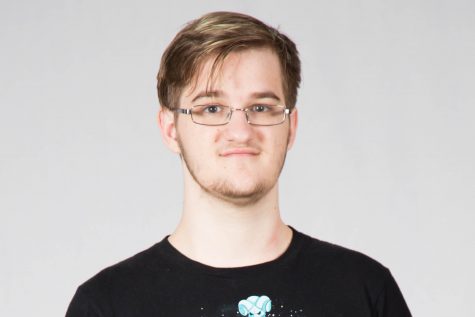 Jordan Rouse, Staff Writer
Name: Jordan Rouse (Identifies as a Toaster)
Grade: 12
Academy: New Tech
Year on Staff: 1st year on staff
Title: Staff writer (Meme peasant)
Why are...