Theatre program wins 7 award nominations for Hairspray production
Cast and crew talk about the stress and experience of staging a play with song and dance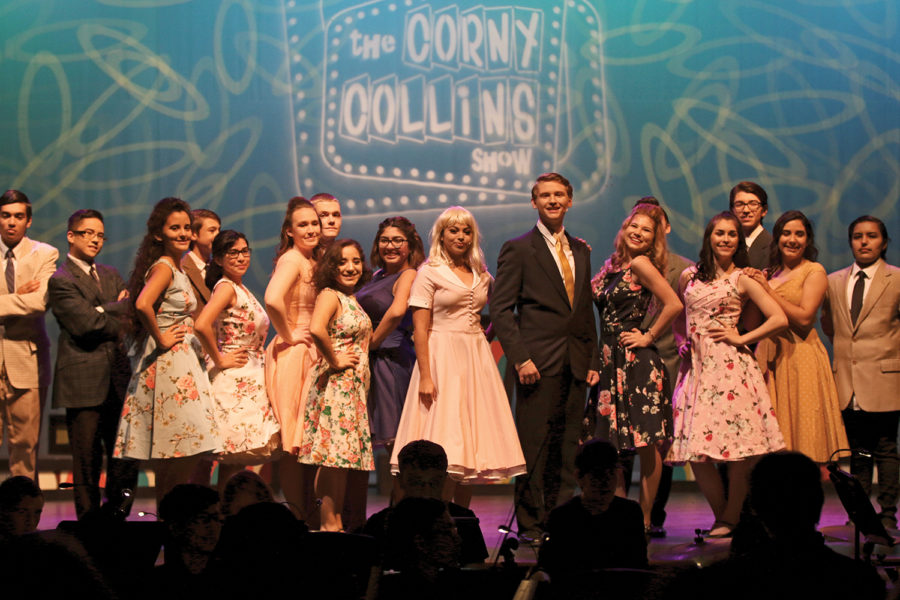 The Akins Journey Theatre took audiences on a journey to 1960s Baltimore in late January with the musical version of Hairspray.
The production's songs and dances brought smiles and joy to the audience, making it all look easy. Having a production look effortless is key to a good theatre performance, but it also conceals all of the time and effort that went into its making.
Musicals are notorious for being stress inducing experiences as directors have to coordinate with not just actors and tech staff, but also musicians, dancers and singers.
One of the most stressful steps was the rehearsals and learning the choreography. Senior Melinda Casarez, said learning the dances was very stressful.
"It was so stressful having to do rehearsals that took up most of my time after school," Casarez said. "And even during winter break. We had a dance hall and it took like forever to get all the dance moves together."
Not only was the theater class itself stressful but there were external factors as well. Sophomore Samantha Soliz, who played the lead female role as Tracy Turnbell, said it was challenging to juggle all of her commitments outside of theater. Not only were these students dealing with the stress of a very difficult show they also had school to take care of and worry about.
"At one point I was super stressed because I had theater and ROTC to deal with along with tons of other things," Soliz said. The fear of making a mistake during the performance motivated the students to work hard in rehearsals. Hairspray is the second year that the theater department has used live music performed by students for the accompaniment in a musical.
It's a big responsibility for the various musicians who played as part of the pit orchestra. Sophomore Logan Austin had a particularly stressful role as he played all of the keyboard parts throughout the play. "First, it was really stressful because like a lot of that music looks really intense and scary. But after I started figuring out it wasn't that bad," he said.
The students were not the only ones to have a large amount of pressure on them. It's also challenging for the faculty who help direct the various parts of the play ranging from the acting, the technical work, the dance and the music. Students will start planning their next musical Chicago.
On March 6, the Akins production of Hairspray was nominated in seven different categories, including Best Production, for the Long Center's Greater Austin High School Musical Theatre Awards in Central Texas.
There are a total of 38 schools competing this year, meaning that Akins Theatre program is one of eight schools chosen to compete in the biggest category. The cast will be performing one of its numbers on the Long Center stage in front of more than 2,400 people on April 18.
About the Contributors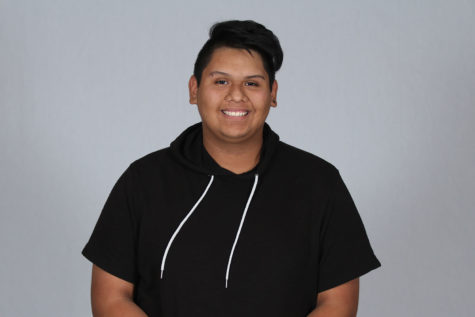 Eli Calderon, Staff Writer
Name: Eli Calderon
Grade: 12
Academy: AHA
Year on Staff: 2nd
Title: Staff Writer
Why they are on staff?: I love to write for the paper, it has become...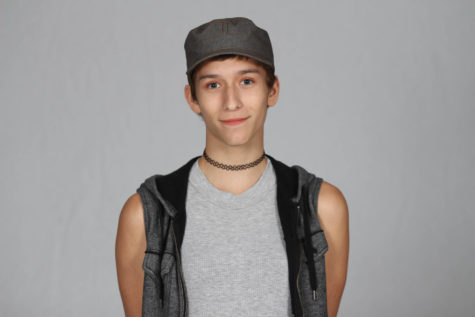 Bee Barto, Editor-in-Chief
Name: Beatrix Barto

Grade: Senior, 12th grade

Academy: New Tech

Year on Staff: Like fourth or something

Title: Editor in Chief

Why they...