Top 5 games of all time
The 5 Best Games of all time
Because I like to play video games and I like to show the best games, I like to show the creators of games to help them to see what type do you need to make the best game for people.
1. Minecraft
The game is About, In Survival, players must find their own building supplies and food. They also interact with blocklike mobs, or moving creatures building and surviving and people like to play the game because they want to do parkour and they like to play with friends. I love this game because I love building and surviving.
2. Red Dead Redemption
The game is set during the decline of the American frontier in the year 1911 and follows John Marston, a former outlaw whose wife and son are taken hostage by the government in ransom for his services as a hired gun. and surviving and you can play with friends and you can go hunting and the game teaches you how to survive in the wild. I love hunting and like to find new weapons
3. Call of Duty: Black Ops I
The game is about Set in the 1960s during the Cold War, the game's campaign follows CIA operative Alex Mason as he attempts to recall certain memories in combat to locate a numbers station and you can play with friends. I like old wars.
4. Call of Duty: Black Ops II
The game is about The game's campaign follows up the story of Black Ops and is set in the late 1980s and 2025. In the 1980s, the player switches control between Alex Mason and Frank Woods, two of the protagonists from Black Ops, while in 2025, the player assumes control of Mason's son, David is about war and you can play with your friends and story Line people like a video game have a war. I like old wars
5. Fortnite
The game is about is a survival game where 100 players fight against each other in player versus player combat to be the last one standing. It is a fast-paced, action-packed game, not unlike The Hunger Games, where strategic thinking is a must to survive. There are an estimated 125 million players on Fortnite. is about kinda different fighting because you can build and you need strategic thinking and need to be fast and you can play with friends. I love this game because is different fighting I can build.
Leave a Comment
About the Contributor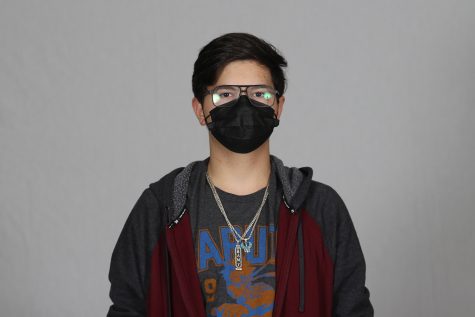 Samy Abdalla, Staff Writer
Grade: 10th

Academy: Green Tech 

Number of Years on Staff: First year

Title: Staff Writer

Why do you enjoy being on staff? I like to write about games.

What do you do for fun? I like to play Fortnite with my friends.

What are your hobbies? I play soccer with my friends.

Hopes & Dreams after high school? To have a good job.