Former band director Gary Faust passes away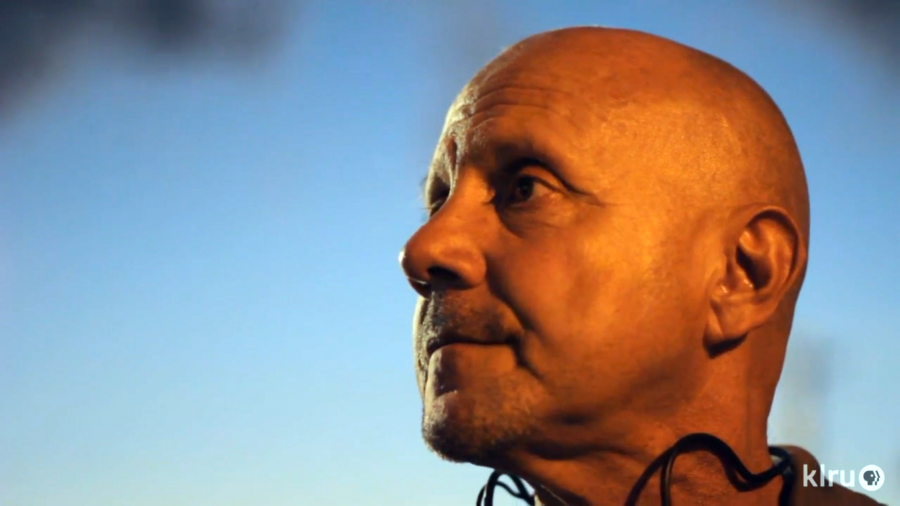 Gary Faust, former band director of Akins High School, has passed at the age of 55. Faust died on February 17, 2015 of heart failure.
"I saw him on the Saturday before and I still have on my phone that said he loved me," said Faust's sister Terri Faust Jonson." I just can't believe 12 hours later he was on life support."
Faust was a caring and accomplished man to those who knew him. For 11 years he worked as Akins' band director and led his students to high ratings because of his high expectations for the band.
"When I first met him he said that he wanted the Akins High School Band to be the best in the state, and I said, 'Go for it,'" Dr. W. Charles Akins said. "And then we became so good, we went to state finals and won in a contest."
He inspired many to do their best and to get into music.
"He taught me everything about music and it has been a really big part of my life ever since," nephew Tome Johnson said.
Gary Faust was a drum major at Crockett High School and graduated from the University of Texas and a member of the Longhorn band. He began his teaching career as an assistant band director at Anderson High School.
"I miss arguing back and forth with him, he could cook too. He was amazing," Terri Faust Johnson said. "I was an Aggie and he was a Longhorn and there was serious rivalry."
"
When I first met him he said that he wanted the Akins High School Band to be the best in the state, and I said, 'Go for it.' And then we became so good, we went to state finals and won in a contest."
— Dr. W. Charles Akins
Faust continued his education at Northwestern State University in Louisiana. He was assistant director at Georgetown High, and Mesquite High School in Dallas. Later he moved back to Austin and became the band director and Dobie Middle School. Over the years he would lead the bands at Reagan and Travis high schools.
"I had a job that was better for me in the Dallas area, I knew that the band and Mr. Faust had a good reputation he and I enjoyed spending some time together while I went through interviews," band teacher Tate Fincher said "And then when I moved back to Austin he and I struck up a conversation that lead me to come to Akins."
He then returned to the University of Texas to get his doctorate. In 2002, Faust returned to teaching as the band director at Akins.
"I think Gary created a strong work ethic in the students here, one of the things that I appreciated was the culture of hard work that he put here in the Akins band," Fincher said.
In 2006, out of the 30 marching bands who did well at the first level of UIL competition the Eagle's band was one of the 10that qualified for the State Marching Band Championship finals. Faust promised his students; the he would tattoo his leg if they qualified for the state. When they made it to state, the words "Big + Bold, Blue + Gold" were tattooed on his leg.
Faust told Dr. Akins that he wanted the best program in the city. However, Faust in a documentary film about the Akins band that many detractors believed that Akins could not be the best because of the neighborhoods the school draws its students from.
"When he said he wanted us to be the very best band, and then he went out to direct and guide our young students into that and became the best. That was very inspirational," Akins said.
A celebration of his life was held at the district Performing Arts Center on March 29. Many of his former students and family members attended. And the Akins Eagle's band performed.
"I'm amazed, I really wish that Gary could have seen this. Being a teacher is really worth it," Faust Johnson said.
Faust left a legacy at Akins, and his memory will remain forever with his students and beloved ones.
"He succeeded in his goal to touch peoples lives, I know that was important to him and I believe that he succeeded," Fincher said.