Martial arts provides outlet for young athletes
Brazilian Jiu Jitsu, Karate, Tae Kwon Do, spark interests in healthy lifestyles
Hang on for a minute...we're trying to find some more stories you might like.
Although Akins offers a variety of athletic activities on campus, some students have expanded their interests into what they feel is a more fulfilling form of physical activity — Martial Arts.
Sophomore Marcelo Cruz has been training in Brazilian Jiu Jitsu for two years. "I was influenced by my father and my uncles," Cruz said.
Cruz is not alone. Sophomore Karla Dominguez was also influenced by her father.
"My dad used to do it so then I kinda followed his steps," Dominguez said.
Dominguez said she is involved in many forms of martial arts.
"I do Jiu Jitsu, Tae Kwon Do, Karate, Boxing, and MMA," she said.
With a wide variety of different martial art forms, comparing one to another is difficult. These fighting styles range from those focused on self defense to those featuring brutal competition.
Brazilian Jiu Jitsu differs from Karate as it focuses on technique and Karate revolves around con- trolling power.
Sophomore Abigail Peterson has been in Karate since 2007 and earned a black belt in 2012. But she is also familar with other forms of martial arts.
"Jiu Jitsu is based on ground fighting and it's very aggressive but then Tai Chi is really relaxing and open and graceful, but ours is more, like we do aggression but it's a lot of defense," Peterson said.
Karate integrates self defense into the sport more than Brazilian Jiu Jitsu, she said.
"It's mostly self defense and just learning how to disarm people if they have weapons that they're trying to use against you," Peterson said. "(It teaches) how to use weapons to defend yourself and how to like use your opponent's strengths against them."
Brazilian Jiu Jitsu also evolved from other martial art forms, aiming to make a physically smaller and weaker appearing fighter capable of defeating a larger opponent. Cruz describes the sport as "a spinoff of Judo from Brazil."
Dominguez began martial arts at the age of seven and has quickly excelled in Karate and Tae Kwon Do, having attained black belts in both. Her mastery in these martial arts has gotten her offers to many universities. Dominguez has been called a "lethal weapon" because of her powerful kicks and record fighting time.
Cruz, Peterson and Dominguez agree that in their form of martial arts, technique and intelligence is crucial. It's also important to size up your opponent and find their weaknesses before and during the match.
"When I'm in the ring I analyze them first before I start," Dominguez said.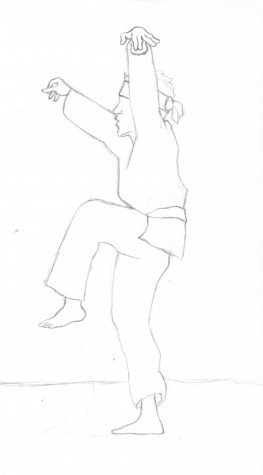 Martial arts plays a significant role in the lives of those who practice it. Some have said it has even protected them in dangerous situations. Peterson recalls an encounter four years ago when she was walking home.
"Somebody was following me from the bus and they tried to grab me, but I knocked them on the ground and they left me alone," Peterson said. Without her skills in Karate Peterson believes she would not have been able to protect herself the way she did.
Martial arts can seem intimidating to the uninitiated, but Cruz said that the initial fear of combat gives way to a sense of confidence to those who have mastered it.
"I would recommend (martial arts) to anybody that's trying to get active and anybody that wants to learn self defense," Cruz said.
Martial arts also benefits the students' academic life. To progress to a higher belt rank students must maintain a 90 class average at all times.

About the Contributors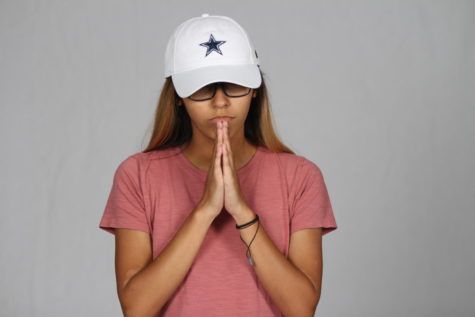 Eliana Gutierrez, In-Depth Editor
Name: Eliana Gutierrez
Grade: 12
Academy: New Tech
Year on Staff: 3
Title: InDepth
Why they are on staff? Bc why not am I right
What do you do for...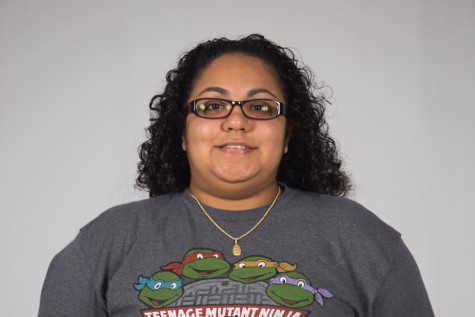 Chelsea Cuevas, Staff Writer


Grade: 12

Name: Chelsea Cuevas
Academy: AHA
Year on Staff: 1st
Why they are on staff: I asked to join the newspaper writing because I...