AISD plans to reform it's dress code for the first time since 2007
Hang on for a minute...we're trying to find some more stories you might like.
After more than 600 people submitted a petition to reform the Austin ISD dress code, the school board is set to vote on a series of changes at its June 17 meeting.
Members of a group called Austin Families for Common Sense School Dress Code collected the signatures to make the student dress rules more inclusive and less discriminatory towards specific races, genders, "or any aspect of an individual's identity."
The dress code was last updated in 2007 and many students have complained that is sexist and focuses more on female dress.
These changes would be following the footsteps of Sellwood Middle School in Portland, Oregon. Austin ISD school administrators have posted the proposed changes to the dress code online.
One of the main goals is to stop the removal of students from class who violate the dress code. As an alternative, the school would provide appropriate clothing for students in violation.
The approved changes would go into effect during the 2019-2020 school year.
Austin schools administrators are collecting feedback on the proposed changes to the dress code. The survey regarding the reform(s) can be found here and will be available until June 1st before being presented to the AISD Board of Trustees on June 17th for approval.
About the Contributor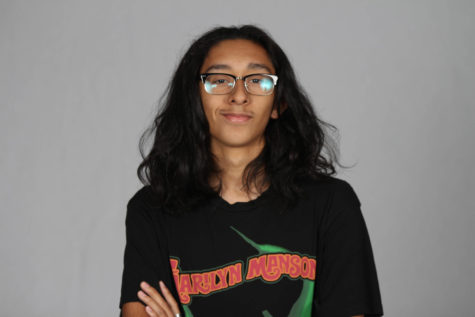 Santos Gutierrez, Staff Writer
Name: Santos Gutierrez
Grade: 11
Academy: New Tech
Year on Staff: 2nd
Title: Staff Writer
Why they are on staff?: I write a lot
What do you do for...