Fine Arts offers new yoga class to teach mindfulness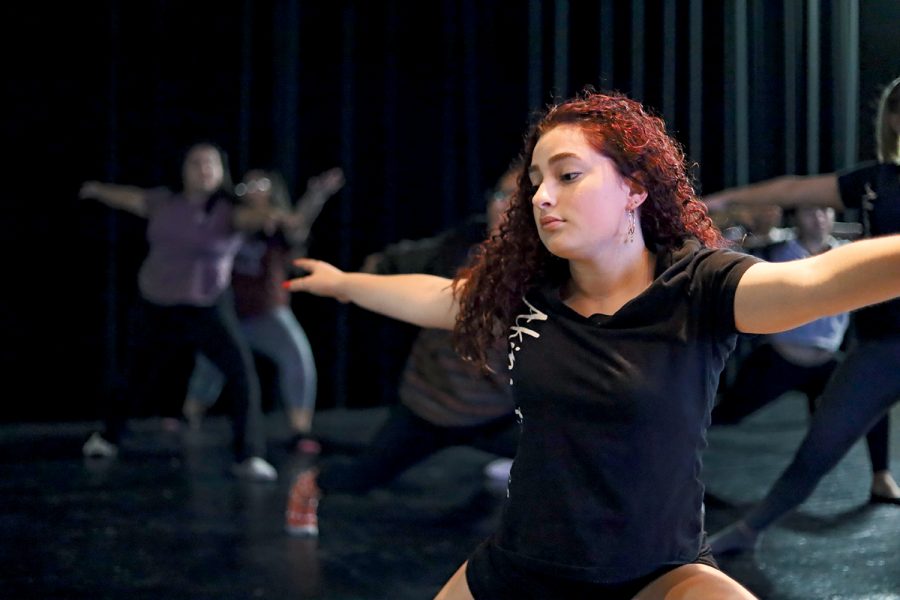 Mindfulness is often described as the practice of maintaining a nonjudgmental state of heightened or complete awareness of one's thoughts, emotions, or experiences on a moment-to-moment basis.
It's not an easy state to maintain. It usually takes concentration and a peaceful environment to help people feel like they have achieved it. And yoga is usually the go-to practice associated with helping people reach a state of mindfulness.
This fits well with Austin ISD's current push to help students with social-emotional learning? Currently, the district has been introducing mindfulness to students by providing yoga lessons in elementary schools like Cunningham and Manchaca.
It helps students relax and focus through meditation to help them maintain positive behavior during their school day. And now Akins dance instructor Morgan Eddy is looking to introduce yoga classes for Akins students starting in the fall of 2020.
The course could provide different credits to students depending on what grade they are in, Eddy said.
"You can receive an SEL credit for the course as a freshman and if you really like it, you can continue it all four years," she said. "And it will become a new arts credit and you can take yoga 1, 2, 3 or 4. So it goes all four years — SEL or Fine Arts."
Eddy said she has been researching the benefits of yoga in schools and noticed a lot of positive results.
"Last year, I started doing yoga and mindfulness every Friday in my dance classes, and all my students ask for it now all the time," Eddy said. "They love it because it's just it's a relaxing time for them where they can just kind of think about themselves and focus on themselves and relax, which they don't really get that."
Sophomore Lilliana Boon said she has enjoyed doing yoga in Eddy's aerobics dance class.
"When she has us do downward dog and the warrior pose," Boon said. "Yoga's fun, because it helps you balance and like just gonna get to chill."
Researchers have found evidence of behavioral benefits from doing yoga in schools. According to a 2019 study by the Greater Good Science Center at the University of California, Berkeley, school yoga helps with self-regulation skills. is helps maintain behavior, attention, and emotions which used on a day-to-day basis. An experiment with 37 high school students did 40 minutes of yoga three times a week and for 16 weeks had improved their ability to regulate emotions.
Students that have chosen to participate in school yoga have found an improvement in attention, memory and relieving academic stress. Another study had found that a group taking yoga had an improvement in their grade point average (GPA) then they had previously before.
Eddy said the class will have a fair share fee in order for the school to purchase accessories needed for the class such as yoga mats so the students won't have to buy them so it will be provided by the school.
"That way we'll be able to use that money to get yoga mats and blocks and blankets and stuff and they don't have to pay out of pocket to bring all that stuff. So a $20 fair share fee is probably what it'll be."
About the Contributor
Zachary Reyna, Staff Writer
Name: Zachary Reyna

Grade: 12th

Academy: Green Tech

Year on Staff: First year

Title: Staff Writer

Why they are on staff? This is something...