Akins administration shares details of 'pod' classes
Austin ISD prepares for phased reopening, starting Oct. 5
After months of uncertainty about what the future of in-person classes at Akins Early College High School would be like during the outbreak of COVID-19, details emerged this week that give students a clearer understanding of the new rules and expectations they will have to follow to be on campus.
Thursday evening, Akins Principal Tina Salazar sent a letter to parents that described the new on-campus rules, which has been called a "pod plan" in which students will be required to stay in a single classroom throughout the school day.
"
The point is to decrease cross contamination so if there were an outbreak, we only have to send home one pod.
— Akins Principal Tina Salazar
"The point is to decrease cross contamination so if there were an outbreak, we only have to send home one pod," Salazar said in an interview with The Eagle's Eye Thursday afternoon.
Salazar's letter was sent to remind parents to complete a survey that was emailed to parents from the school district in which they are asked to make a decision about whether they want their children to be educated via online/remote learning or physically on campus as soon as Oct. 5.
"As always, the safety and well-being of staff, students and community members will remain our top priority as we begin to phase-in staff and students," Salazar wrote in the letter. "All students will continue to follow the Akins Virtual Bell Schedule regardless of in-person or remote learning."
Salazar's letter listed the following rules for the in-person plan:
Students will enter the building through an assigned (same everyday) health screening station every day and have their temperature taken and asked a series of Covid 19 screening questions.
After a successful screening, students will enter and exit the building through the same place at
Akins everyday.
Students will remain in their ADVISORY classroom with the same teacher and students everyday.
Each classroom will be equipped with hand sanitizer, gloves, masks, desk shields and students will be placed 6 feet apart to allow for social distancing.
All students are required to wear masks all day (students may remove masks only while eating lunch at their desk). Students who refuse to wear masks will be sent home and asked to remote learn.
Students will not leave their assigned classroom except to use the restroom.
Students will not be allowed to leave the campus for lunch. Students may bring their breakfast and lunch or eat the campus provided meals each day.
Drop off lunches including parent drop off, Uber Eats, Grub Hub, Favor, etc. will NOT be allowed.
Students must bring their own water. Water fountains will not be available.
If parents come to pick up a student, parents will be met by a staff member outside the building and your child will be sent out to you. (In order to cut down on cross contamination, and for the safety of our students and staff we are not allowing visitors inside the building.)
Akins Remote Learning Plan:
Students continue remote/online learning at home following their schedule currently in place.
Salazar's letter coincides with announcements from Austin school district Superintendent Elizalde in which she said she would be applying for a waiver from the Texas Education Agency that would allow Austin ISD to begin a phased reopening plan starting on Oct. 5.
In a notice posted on the Austin ISD website, Elizalde said the waiver is necessary to follow guidance from Austin Public Health, which has recommended that Austin ISD begin a gradual phase-in with capacity increases in weekly increments. She added that the waiver "in no way allows for a continuation of a 100% virtual setting."
She said the application for the waiver reflects the following:
"According to Austin Public Health, when in Stage 3, the district is encouraged to open up with up to 50 percent capacity. However, out of an abundance of caution, we will open on October 5 with only up to 25 percent building capacity and remain for two weeks. During this time, we will closely monitor the number of COVID-19 positive cases that are reported in the district among students and staff. We would then anticipate expanding our capacity to 50 percent on Monday, October 19 for two weeks."
In Salazar's letter, she announced that the phase-in schedule would be as follows for students at the high school level.
Oct. 5 – Oct. 9 — 9th graders who want to return (Class of 2024)
Oct. 13 – Oct. 16 — Adding 10th graders who want to return (Class of 2023)
Oct. 19 – Oct. 23 — Adding 11th graders who want to return (Class of 2022)
Oct. 26 – Oct. 30 — Adding 12th graders who want to return (Class of 2021)
In advisory classes on Monday, teachers have been asked to survey how many students want to go back to in-person when they are allowed to return. This is expected to be used to calculate how to create "pod" classes to minimize the number of students in each room and allow for more space between students.
View Comments(1)
Donate to The Eagle's Eye
Your donation will support the student journalists of Akins High School. Your contribution will allow us to purchase equipment and cover our annual website hosting costs.
About the Contributors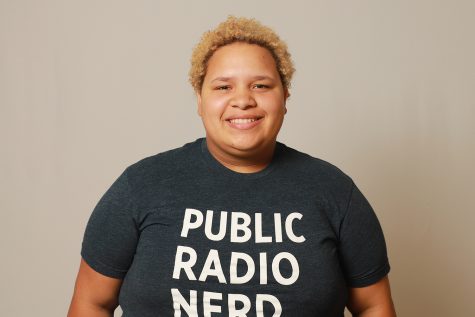 Mylo Bissell, Editor-in-Chief
Name: Mylo Bissell

Grade: 12th

Academy: SSA

Number of Years on Staff: 3

Title: Editor-in-Chief

Why do you enjoy being on staff? Ms.Salazar once described The Eagle's Eye as the eyes and ears of the campus and that is why I enjoy being on staff. To help provide a voice to issues happening on campus to provide insight from both sides: staff and students

What do you do for fun? I read, write, and watch tv.

What new hobbies, activities do since quarantining because of COVID? I swim now.

Hopes & Dreams? To be an educator who helps bridge the equity divide in education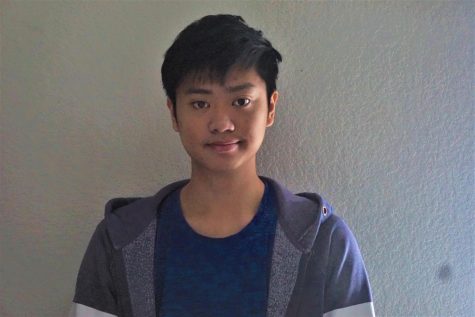 Barmey Chum, Sports Editor
Name: Barmey Chum

Grade: 12

Academy: STEM

Number of Years on Staff: 2

Title: Sports Editor

Why do you enjoy being on staff? I get to express my creativity and learn more about current events

What do you do for fun? I draw and play video games

What new hobbies, activities do since quarantining because of COVID? I started to garden

Hopes & Dreams? My dream is to study architecture in college after high school