Akins student clubs offer activities despite pandemic
It's hard to have a club if members don't show up.
After-school clubs and extracurricular activities have struggled to build and maintain memberships in their activities this year. Some clubs relied mostly on activities that are easier to do and more enjoyable in an in-person setting. Other clubs have persisted and transitioned to virtual activities although usually with smaller numbers of students attending.
The Just Keep Livin Club, which focuses on fitness and healthy living activities, has experienced a shrinking of attendance since it resumed hosting meetings in September. Last year, the club would have as many as 15 students attending after-school activities, but this year student attendance has declined to between 1 to 4 at most since their meetings have transitioned to being held on Zoom calls.
Students and coordinators have only met via Zoom. This year, meetings have only had one to four students, in previous years they have had meetings with 15 or more students.
Most of their planned activities, including community service events, have been canceled due to the pandemic. They have participated in two virtual 5K races, host virtual workouts and guest speakers in Zooms with other JKL (Just Keep Livin) programs across the country. They also plan to do some online cooking together.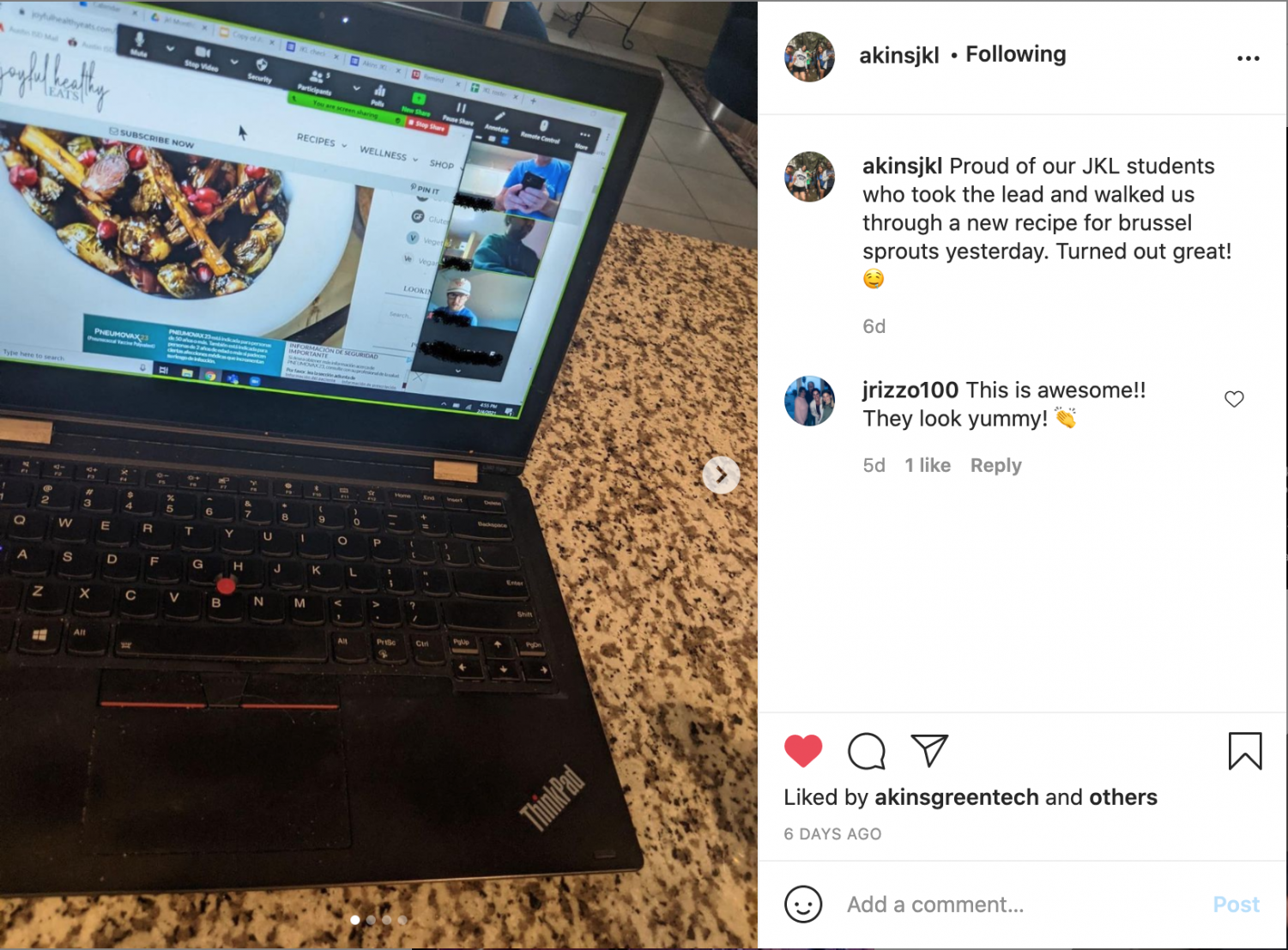 The pandemic has shut down many of their physical activities like group camping trips. camping trips, which the students miss. They also typically play basketball, ride bikes, throw frisbees and learn how to prepare healthy snacks and meals.
"We are looking forward to learning archery this year, but not yet", faculty sponsor Matt Stricklen said.
Despite the challenges created by the pandemic, a new club has formed this year by students looking to make a difference through community service with their American Red Cross Club.
The club meetings started at the beginning of January with about 10 students that attend regularly on Zoom. The club is open for any Akins student that is willing to volunteer to help others. Members do not need to have any prior experience, hobbies, or participation in any specific class.
Community service hours are gained by every meeting and projects that are done with the club. But during this time of quarantine, all the events and projects were planned to be done remotely. However, many of the typical activities from the Red Cross Club such as hosting blood drives and in-person fundraisers are not part of the agenda due to the social distancing restrictions.
Club members have written "thank you" letters to military personnel and military families. Club members learn about the history of the American Red Cross and how it works to ensure that civilians are not harmed or killed when they live in war zones. The organization has worked to raise awareness of international humanitarian law and provide education to children in war times. They have also mapped destruction after natural disasters to help first responders locate them more easily.
They were not able to continue into the competition because they could not collaborate in person or meet the deadline virtually.
Right now they do not have any more plans because of the small number of participants that are in the club.
In late January four mock trial teams competed in the YMCA's State Mock Trial competition in a 28-team field. The top 5 teams qualify for the national mock trial competition, and one of the Akins teams qualified.
This year, all four teams placed high enough at district competition to compete in the District Court level at the state and our two judges, Amarye Tovar and Joaquin Rivera won 1st and 2nd place at district. A team consisting of Teah Eveleth, Devin Ritter, Coral Rolon, Kelsey Wood, and Carlos Rebollar tied for 3rd with AISD LASA to qualify for nationals.
The mock trial team trained since October with law teacher Carlos Garcia and former law teacher Armin Salek after school, on weekends, and during the holidays to prepare.
Garcia said he was pleased to have help from Salek who now attends classes at Harvard in Massachusetts, and worked with the students remotely via Zoom.
"We are extremely proud of what they have accomplished," Garcia wrote in a campus email "They have represented Akins ECHS with humility, respect, and dignity."
"A special thanks to Mr. Salek who has continued to give of his time with our program while he is in graduate school on the east coast. Without him, this would not be possible."



Leave a Comment
Donate to The Eagle's Eye
Your donation will support the student journalists of Akins High School. Your contribution will allow us to purchase equipment and cover our annual website hosting costs.
About the Contributor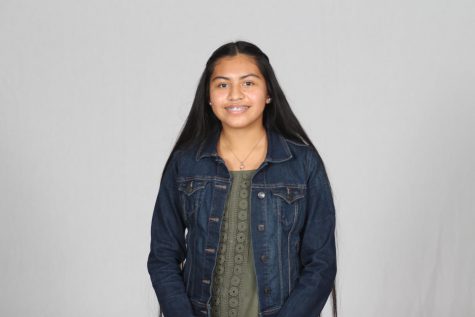 Natalia Estrada, Editor
Grade:12

Academy: New Tech

Number of Years on Staff:3

Why do you enjoy being on staff? I like to help other people as well to inform and I always learn new skills for journalism/Graphic design

What do you do for fun?- I like to go out and play games with my friends, eat some dessert and mostly watch a movie

What are your hobbies?- I love to dance Baile Folklorico, do 3-D art/ Painting, sing, and playing the piano.

Hopes & Dreams after high school?- My dream is to get into college here in Texas, study something related to forensics and then go to a University.  Also to have my own Jewelry business.

Hidden Talent (optional): I create my own Jewelry