Q&A with Principal Salazar about push for in-person attendance
On April 5, administrators sent out messages to parents inviting students back to campus to attend in-person classes immediately.
The message read as follows:
This is Tina Salazar, principal of Akins Early College High School. This message is particularly for students who are failing any course. We would like invite you back to campus to assist you in earning your credits so that you can be promoted to the next grade level. We are concerned that not earning these credits now will set you back in your graduation year.

Of course, if you are a student in good standing and would like to return to campus tomorrow, you may do so.

I understand that we are still in the middle of a pandemic. We will continue to follow all CDC safety protocols such as social distancing and requiring masks.
This occurred after a memo from Austin ISD's Chief of Schools was sent to all principals, which emphasized the importance of bringing students back after the Texas Education Agency announced it would withhold as much as $30 million in funding if the district was not able to maintain a 44% in-person attendance rate during the last grading period of the year.
Since then Austin ISD officials have said in a Texas Tribune article that the amount of funding that it could lose is closer to $5 million.
The Eagle's Eye sent questions to Akins Principal Tina Salazar to ask her to clarify the intent of the messages sent to parents and the financial consequences being imposed by the TEA regarding in-person attendance.
Eagle's Eye: With more students attending in-person, what is being done to make sure students are safe and classes from becoming overcrowded?
Tina Salazar: "I wish we did have more students attending in person, but right now we only have 212 students coming in person out of 2750. We are easily able to social distance at 6 feet with that amount of students here. If we did have move students come in-person we would continue to enforce social distancing, one-way hallways during passing periods, and mask wearing. CDC says we can distance at 3 ft if needed."
EE: What factors should students and parents consider when deciding whether to return to in-person classes right now?
"Bring a water bottle because water fountains are not available and know we enforce mask wearing (unless you are eating lunch) and social distancing all day."
EE: Why do you think parents/students should consider changing to in-person classes during the final six weeks grading period? Is that enough time for students to recover low grades?
TS: "Yes it is. We have found that when students return to school in person it has really helped them for many different reasons: structure, teacher in front of them to help them with missing work, more access to SSS, more access to triad, etc. Several senior students said, 'I just feel better being back here in person.'"
EE: How will campuses like Akins be affected if it loses out on that money?
TS: "I think that could impact the district overall. Mainly that is a question for the superintendent. I don't make decisions about how/where district funds are distributed but seeing as how we are already in a "funding" situation with Recapture, this will eventually impact campus budgets and the number of teachers we can hire."
EE: Have you fielded questions from concerned parents and students after the message went out? What have been their responses been about?
TS: "Yes, I have. Some parents are concerned about students returning in person because they are not vaccinated as a family, and they believe it is still unsafe, which I completely understand. This virus is nothing to play with and health and safety come first. My message is that if your student is not doing well online and they will benefit from being here in person, please send them back so we can offer more one on one help since our numbers here overall are so low. We are following health protocol: requiring a health screening, require mask wearing, as well as social distancing. Other parents want us to move on to more normal school and teach to the in-person students more like we have in the past. These parents want the district to call all students back in person. It has been one or the other, nothing in between."
EE: Some students/parents were surprised and maybe even alarmed to receive the message because it sounded like there was a lot of concern about students who were not passing their classes. How bad is the problem right now with students who are failing and in danger of not graduating or not being promoted to the next grade level?
TS: Let me tell you what is alarming, the number of students who are currently failing 4 or more classes per grade level being at an all-time high. While we realize it is due to the pandemic, TEA is still requiring we graduate each student in 4 years regardless of the pandemic, therefore we have a lot of work to do. It becomes a master scheduling issue when there are so many students who are off track to graduate on time per grade level. Therefore, we will be asking students and parents to attend an in-person Akins summer school to help students recover as many credits as possible (continuing to follow all health protocols issued by the CDC). The district is offering an online program, but from what we see, virtual is only working for a portion of our students, obviously not the ones who need credit recovery.
Leave a Comment
Donate to The Eagle's Eye
Your donation will support the student journalists of Akins High School. Your contribution will allow us to purchase equipment and cover our annual website hosting costs.
About the Contributor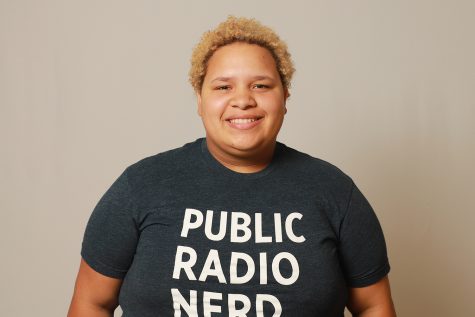 Mylo Bissell, Editor-in-Chief
Name: Mylo Bissell

Grade: 12th

Academy: SSA

Number of Years on Staff: 3

Title: Editor-in-Chief

Why do you enjoy being on staff? Ms.Salazar once described The Eagle's Eye as the eyes and ears of the campus and that is why I enjoy being on staff. To help provide a voice to issues happening on campus to provide insight from both sides: staff and students

What do you do for fun? I read, write, and watch tv.

What new hobbies, activities do since quarantining because of COVID? I swim now.

Hopes & Dreams? To be an educator who helps bridge the equity divide in education