Ready Set Teach program mentors Akins students pursuing teaching careers
Even before they graduate from high school, there are Akins students who are planning to make school a long-term part of their life in the Ready Set Teach program.
This career preparation program in the Social Services Academy trains students who want to pursue a teaching career. It's part of a four-year program that can provide completers with an Austin ISD Teaching Assistant Eligibility Certification, allowing them to work as a teacher's assistant after graduating from high school.
There have been teacher shortages leaving many students without permanent teachers, making programs like Ready Set Teach even more critical to ensuring Austin ISD is fully staffed.
Career and technology teacher Cecilia Gutierrez manages the Ready Set Teach program, which also offers internships to students allowing them to observe and serve as mentors at local middle or elementary schools.
The internships help lead students toward becoming a teacher through a pre-service program called Grow Your Own, which is focused on supporting students who are interested in teaching careers.
They go to their internships at nearby Austin ISD elementary and middle school campuses every Monday and Wednesday for about three hours. "The thing that is super cool about it is that it gives (the students) that comfort level of like working with kids," Gutierrez said. "There's no book you can read or anything that you can do that really lets you know what that is and the unpredictability and having to make decisions and all kinds of things."
Being in the Ready Set Teach program helps students prepare for in-action experiences and showing them what they would see in a classroom setting. Senior Ava Drucker said she loves the program even though teaching has its ups and downs. "I love getting to work with the kids. I love that part," Drucker said. "There's never a dull moment. Someone's crying, someone's screaming. I think that's hard for some teachers and just some people in general."
Ten students in Ready Set Teach competed in the state-level Texas Association of Future Educators contest, winning various awards, and four of them qualified for nationals, including Drucker, junior Madison Alba, junior Bethany Ishee, and junior Autumn Kaylor.
For the contests, Drucker and Madison Alba created a middle school bulletin board while Bethany Ishee and Autumn Kaylor created an elementary school bulletin board. Drucker and Madison Alba's project was based on a lesson for teaching about the planetary system. "We made a bulletin board about a TEK or lesson, we did it about middle school science," Drucker said.
Ishee and Kaylor's interactive bulletin board was about counting coins and money.
"We made a little interactive vending machine where the students could get a prize from counting their money," Ishee said.
Being a part of this competition does take time as they have to plan the project and take everything into consideration.
"The most challenging part of the competition was probably just the time because it is a lot of time that you put in it," Drucker said.
However, the Ready Set Teach program has faced its fair share of challenges, with the major one being funding.
"I think one of the best things about it is having our students get to have the experience now, before you invest time and money in college," Gutierrez said. "I think that it's like managing all of the things that make the program great and fun, you know, trying to figure out how how to help fund that because, a lot of our families don't have a lot of extra money, especially right now."
Leave a Comment
Donate to The Eagle's Eye
Your donation will support the student journalists of Akins High School. Your contribution will allow us to purchase equipment and cover our annual website hosting costs.
About the Contributor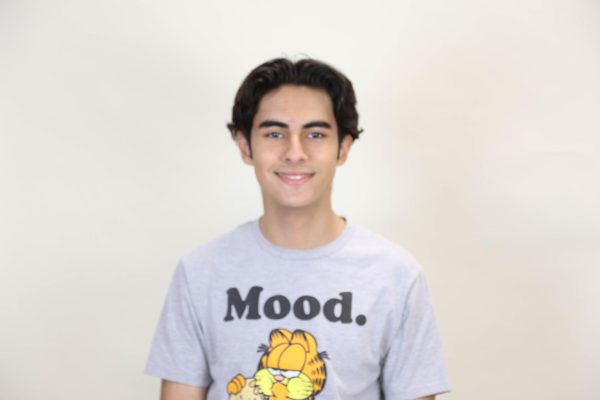 Diego Hernandez, Co-Editor-in-Chief
Grade:
12
Academy: New Tech
Number of Years on Staff: 3rd year
Title: Co-Editor-in-Chief
Why do you enjoy being on staff?:
I enjoy writing about topics I'm interested in and having other people learn about them
What do you do for fun?: Hanging out with friends
What are your hobbies?: Video Games, drawing, writing
Hopes & Dreams after high school?:
I want to make some form of art that inspires someone out there to make their own art
Hidden Talent:
I have a YouTube channel where I post videos of me eating cereal (It's a crazy talent)
Youtube Channel:
https://www.youtube.com/@cerealzzz573