Students don't recognize the gravity of school threats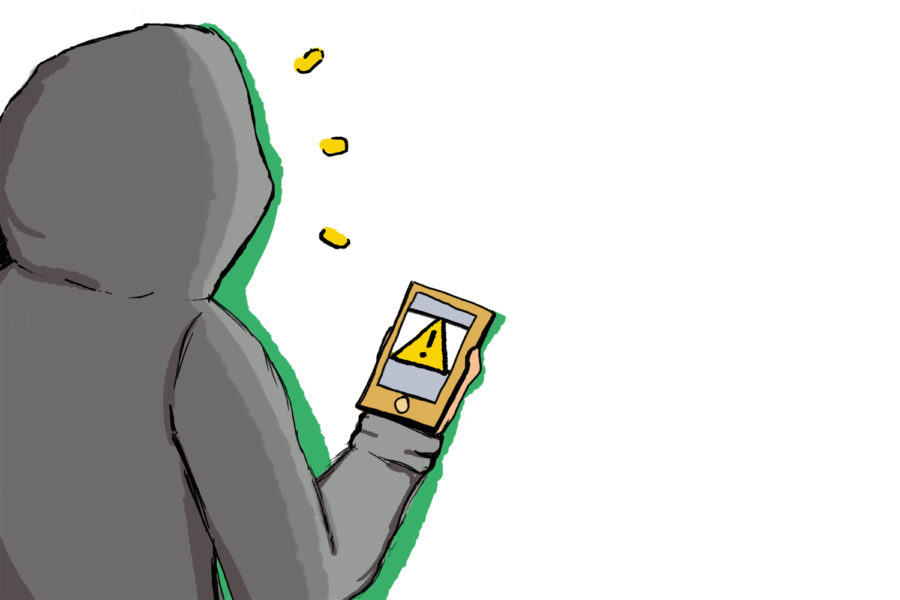 In fall 2016, there was the social media clown threat that sent an Akins student to jail. In spring of 2018, there was the ammo threat that caused a lockdown. And in late April there was a social media threat that caused the arrest of an Akins student's boyfriend who posted a picture of guns on Snapchat and implied that he would use them on anyone that messed with her
For the last three years of my high school career, some type of threat has been directed toward Akins. Thankfully, none of them resulted in anyone getting hurt, but they still had consequences.
These kinds of threats are typically considered a third-degree felony, which is punishable by two to 10 years of prison and a fine up to $10,000.
The ease of social media can make such threats — even ones that are meant as jokes — more prevalent and wide-reaching in their impact.  A dumb post on social media can literally ruin your life.
The social media threat that happened this year was considered a terroristic threat. Anyone convicted of a misdemeanor offense for making a terrorist or criminal threat faces up to one year in county jail. For a felony conviction, a court can impose a prison sentence of a year or more.
Sadly, some young people do not understand the consequences for their actions, especially when it comes to social media posts. They might try to argue that their First Amendment rights protect their speech, but that doesn't apply when you are making threats to hurt someone or cause students to be afraid at school.
The clown threat was about killer clowns that were attacking people. As a joke, an Akins student made a Twitter account posing as a killer clown and started taking pictures inside of the school claiming that they were looking to hurt students…
He posted, "I see a lot of victims" among other things, putting some students and teachers on edge. The student was charged with terroristic threat, which is a Class B misdemeanor.
Last year's lockdown had many students thinking it was a joke at first. Initially, students didn't take this situation seriously. However, after students became frightened when they started hearing rumors spreading around the school on social media about the student who brought ammunition him on a school bus and made verbal threats to other students.  Parents were terrified because very little information was released to the public during the lockdown.
Eventually, the former Akins student was arrested when police located him at the nearby Southpark Meadows shopping center. He was charged with a 3rd-degree felony for making the threats.
Students who were in the portables were especially scared because they are more vulnerable and have even less visibility near the classroom doors. Students relied on their teachers and social media checking the status of the lockdown and to learn what going on around the school.
These recent incidents have made students aware of the proper way to report social media threats, reporting what they see to school administrators. Principal Tina Salazar said students contacted her via email to let her know about the threatening social media posts from April. She said she appreciates students contacting her when they see things like this online that make them feel unsafe. Students can also report these incidents to Austin ISD police department by calling 512-414-1703.
It's not worth doing time. Don't destroy your own life over threats on social media.
About the Contributor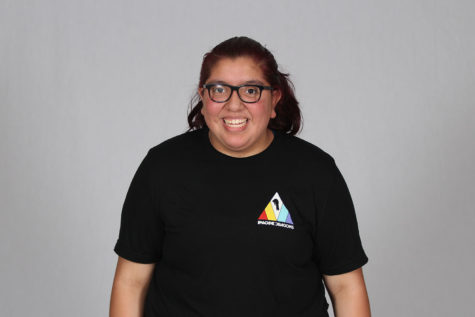 Zeta Handy, Staff Writer
Name: Z
Grade: 12
Academy: New Tech
Year on Staff: 3rd
Title: Staff Writer
Why are they on staff?: I like to write and I am very opinionated
What...