Boy's season nears an end, strengthens bonds for players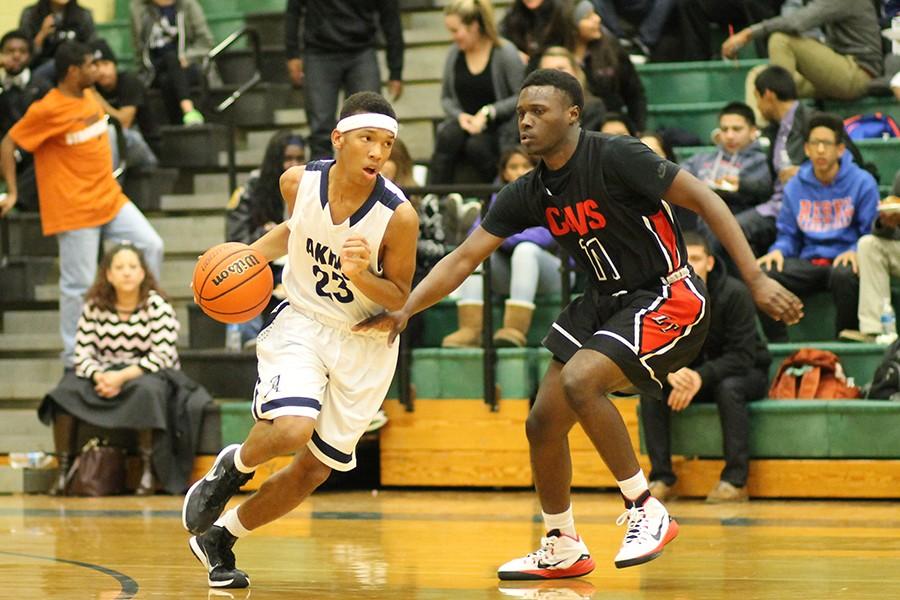 With the basketball season nearing its end, the boys Varsity Basketball team has experienced a roller coaster of highs and lows this year.
With three more games remaining in district play, the team is looking to close out a difficult season on a positive note. Following the close win on Jan. 9 against Lake Travis, the team's spirit soared.
"We felt like we were on top of the world, it was a good win," senior Isaiah Ramdeen said.
Giving it all they got, they've made it a key point to focus on specific tactics during most of their practice. While the team has an overall good shooting percentage with some players excelling, the practices have been hitting on everything they need to improve on or perfect.
One of the most worked on strategies is "defense, defense, defense," said senior Malik Smith
"If we can hold them to so many points then we have  a much better chance at winning then just letting them score," Smith said.
The players have experienced some especially close games, including a double overtime game against the Hays Rebels in which the Eagles lost 60-59. With them currently 3-9 in district play, they've been solid competitors in preseason and conference games, but have had trouble earning wins. With a whole season to get in sync and attached as a whole, starting from game one, the team dynamic has definitely improved, making it feel more unified.
"In practice we're together so we're the same on the court, it feels like just practicing against other people. It's all just really smooth, no bumps or problems," Ramdeen said.
Along with it nearing the end for some senior players who have been with the team since year one, its also nearing the end for head coach Jesse Hayes' first year as head coach. Along with his new position, he's made his own mark on the team making sure to focus on unifying the team and improving on skill work to give the best performance as possible for every player.
Coach Hayes has been with the team as well since day one with most seniors already having a close bond and strong respect for the him from when he was an assistant coach.
"As a whole, the team has always been a true team, I think we made some changes and they really bought into what we're doing," Hayes said.
The pressure and responsibility of head coach is tremendous, but Hayes said he enjoys the job.
"I think the thing I'm most proud of is how we keep fighting every game," Hayes said. "We take it game by game and just how much of warriors the kids are and how they compete."
With three more games left in their season, including the rematch against Lake Travis. Team members said they want to make ita point to go out big.
"I want the team to be satisfied, not have any regrets no matter what by the end of the season," senior Shafiq Figueroa said.
About the Contributors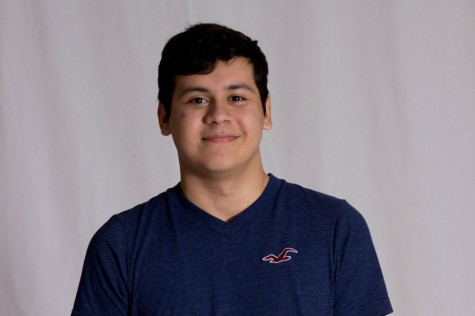 Christopher Remington, Staff Writer
Grade: 12th

Academy: AHA

Year on Staff: 1



Why they are on staff: I enjoy writing?

What do you do for fun? Creative writing and playing...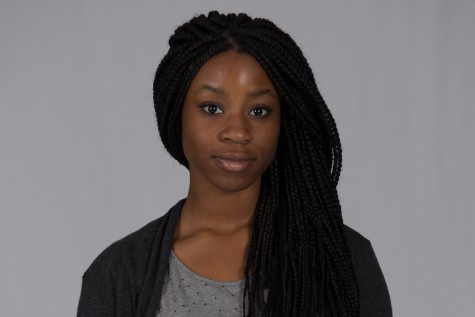 Cassie Obi, Sports Editor
Grade: 12th
Academy: AHA
Year on Staff: 2 years
Why they are on staff: I'm on staff because I love to write especially about events round me.
What...