Basketball teams continue to improve
Hang on for a minute...we're trying to find some more stories you might like.
Coach Jane Martin and the varsity girls team has all the faith in each other, no matter who they play against. They believe that the team is working their tails off and playing to their full potential.
"In all honesty we have scheduled the hardest preseason that we've ever had, and it's all to prepare for district," Martin said. "But before district starts, I don't really care about wins and losses. I know that our record doesn't show well but playing against these state finalists and against these regional finalist will ultimately help us in the long run."
"We're playing a lot of harder teams and we're playing a lot more to our abilities," Martin also said.
Despite their 2-8 record the girls still believe in themselves and feel they can make it to playoffs and become a better team.
"I feel we played alright against those teams, but we're going to have to play better if we want to make it playoffs," junior Denae Lofton said.
But I still think we're doing great because, we're playing state finalist and stuff and we're only losing by 2 and 3 points so I still think we're playing good.
Just like Coach Martin, varsity boys Head Coach Jesse Hayes and his players say that the team is consistently getting better.
With the boys record being 4-5, they try to make sure they continue to play hard and compete.
"I don't really like to compare years, but I can say we're working hard and getting better everyday,"Hayes said.
The coaches can tell you to compete and play hard but that all begins with the players and their will to get better.
Junior Isaiah Landers said the team is doing great right now.
"I feel we're doing good, we're working hard in practice and giving our all in games," he said.
"And we're playing some pretty good teams, so I think we've been playing really well," Landers also said.

About the Writer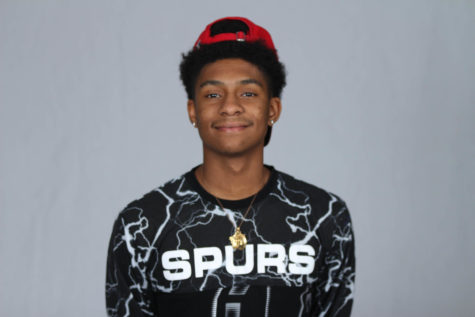 Larry Durden, Staff Writer
Name: Larry Durden(Miami)
Grade: 12
Academy: New Tech
Year on Staff: 2
Title: Staff Writer
Why they are on staff? Because I have always had a passion...