Akins football goes through a rough season but makes playoffs
Hang on for a minute...we're trying to find some more stories you might like.
With spirits low and doubts high, the Akins Eagles Varsity Football team pulled off a surprise upset in November, securing the team's second appearance in a play game in school history.
Despite only winning two regular season games and suffering four losses, the Eagles persevered to secure the playoff spot in the last few seconds of the game against the Manor Mustangs. It was a dramatic turnaround for the team, which struggled with many challenges throughout much of the sea- son however, also managing to make it to playoffs as a result."
"Going into playoffs felt as if all of our hard work has finally paid off — with all the late night practices and especially being the second team in Akins football history to go," senior Rowan Sterling said.
Out of five district games, the Eagle's record was 2 – 4, winning against Del Valle and Manor with losses to San Marcos, Anderson, and Bow- ie. However, with these two wins, the Eagles' were able to make it into 2017 playoffs.
After losing the team's two district games against San Marcos and Anderson, the team relied to unite in its match against Del Valle, staying focused to overcome one of their rivals.
After that win, many at Akins believed the team had a chance at playoffs if they continued to rack up wins. However, the Eagle's lost their next game to Bowie.
Senior Ammon Ivey said although they lost due to lack of sticking together and playing as a team, he still believed they had a chance at playoffs at this moment if they stayed positive.
The final game against Manor crucial for the Eagles' because it was the team's ticket to making it into the playoffs. Eagles played their last district game united and focused, resulting in sophomore Antonio Lopez catching the winning touchdown with seconds on the clock.
After winning the game, senior Rowan Sterling said he was glad to say that this 2017 football team was the second team ever in Akins school history to go to playoffs. He said he couldn't imagine doing it with any other group of players.
Now with the Eagle's on the road to playoffs, many of the team agreed that Cedar Ridge was just another obstacle. Coming face to face with the other team, they threw taunts at the Eagles. How- ever the team kept their composure and faith of winning this playoff game. In the end, the Eagles lost 63-14 to Cedar Ridge.
Despite the loss senior Jeyson Martinez said it was worth all the hard work just to make it into the district play offs.
" The playoff game was fun, seeing and playing with your brothers for the last time," he said. "It was a lot of fun."
Although this season was tough one, making it to the playo s was a positive development that made the losses less bitter.

About the Contributors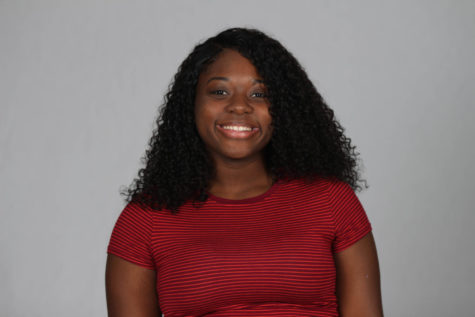 Johnniece Walker, Staff Writer
Name: Johnniece Walker
Grade: 12
Academy: Social Services
Year on Staff: 1st
Title: Staff Writer
Why they are on staff? To help advance my talent as an up and coming journalist.
What do you do for fun? I write whatever, whenever. Poems, books, entries, you name it.
What movie do you recommend that everyone watch? Fruitvale Station
Plans for after high school? I plan to attend Howard or Spelman University to earn my bachelor's degree in journalism.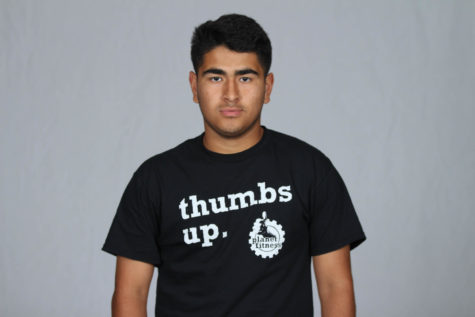 Justen Arzola, Online Sports Editor
Name: Justen Arzola
Grade: 12
Academy:New tech
Year on Staff: 3rd
Title: Online Sports Editor
Why they are on staff? I like using computers.
What do you do for fun? play video game, workout hangout with friends, and listen to music
what movie do you recommend that everyone watch? The day after Tomorrow
Plans for after high school? College