Boys Team improves record with wins against Bowie
Hang on for a minute...we're trying to find some more stories you might like.
With a 6 – 20 preseason record, the boys basketball team is pushing to keep their playoff dreams alive.
Beating the Bowie Bulldogs two times this year — once in district play — has given the team confidence going into their last few games. "Beating Bowie is probably our biggest moment of the season for sure. It's been awhile since we beat Bowie, and knowing that we can go in their house and take over the gym is awesome," said senior Isaiah Landers, who plays guard..
Senior Nelson Whiting, who plays forward, agreed that beating Bowie at the team's home gym is one of the biggest moments of the year.
But Senior Jason Evans believes the switching up of the coaching staff has been a challenge for the whole team.
"We have been so used to playing under Coach Hayes, but Coach Culver coming in to the mix gave us some confidence," (who said).)
The team has proven that they can change the culture but they also know the things they have to do in order to continue it during the end of the season.
Head Coach Rashad Culver said, "Guys, we have 4 games left, and believe it or not, we have a chance to make it into the playoffs."
"In order to solidify our spot in the playoffs have to take care of the little things, like boxing out and valuing every possession. If we can do those things, we will be fine." The team agrees with Culver and believes that the small things can lead them to victory during these last few games.
"We have to make sure that we can play hard all four quarters. We have a tendency to come out of halftime flat during a game, but instead, we need to come out with the same aggression." Senior Guard KJ Robinson said.
Sophomore Guard Alfred Ortiz says, "we have a great team, and we know it, if we can value every possession and make sure that we can stay aggressive all four quarters, then we can make it to the playoffs and maybe even win a title.

About the Contributor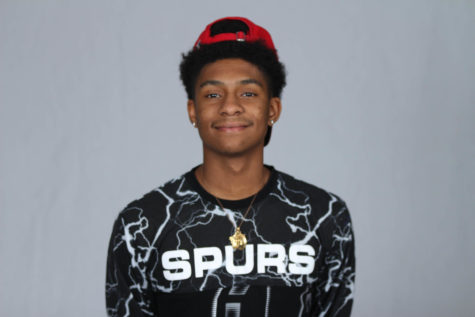 Larry Durden, Staff Writer
Name: Larry Durden(Miami)
Grade: 12
Academy: New Tech
Year on Staff: 2
Title: Staff Writer
Why they are on staff? Because I have always had a passion...