Varsity baseball team faces tragedy in the middle of playoffs
Hang on for a minute...we're trying to find some more stories you might like.
It has been a roller coaster year for the varsity baseball team.
They made it to the playoffs for the third time since the school has opened in 2000. The other years they made the playoffs was 2008 and 2017. They faced a 27-7 Round Rock team and the first game was close but they lost 3-0.
Unfortunately, the team was informed before the 2nd game that their former teammate Chad Taylor had died. The players entered the game with heavy hearts and were defeated 12-2, ending their playoff run. Salazar said Taylor's death at the end of the season hit the team hard.
"It is always tough when you lose someone, but especially when you lose a teammate, friend, brother. Chad will be missed," he said.
The team finished with a 13-13-2 record in district play. Head Coach Eugene Salazar said he is proud of how the team chemistry became stronger as the year went on.
"Team chemistry is very important in a team sport. Everyone has to be heading in the same direction and working to achieve the same goals," Salazar said.
Salazar attributed the team's success this year to their commitment to each other, their love of the game and the support players receive from the campus community.
Senior Rudy Reyna said he was happy how the season went and how they made playoffs, again.
I'm happy that we made playoffs and we were able to come together as a team and show how good we actually are," Rudy said.
Another highlight of the year was beating their rivals, the Bowie Bulldogs, during the regular season.
"The rivalry is always intense. They had beat us in the first game but the second game was for who would set the tone and we feel like we achieved that,'' said junior outfielder Julian Smith.
Salazar said he was proud of how the players overcame challenges during the season, including balancing their love of the game with success in the classroom.
"First, players must balance academics with athletics, which can be time consuming," he said. "Second, we have several student athletes that participate in other organizations on campus, which is challenging."
Reyna said he will miss how he made a tight bond with all his teammates.
"Honestly I'm going to miss how tight knit we are the relationships that I've made with everybody," he said.

About the Writer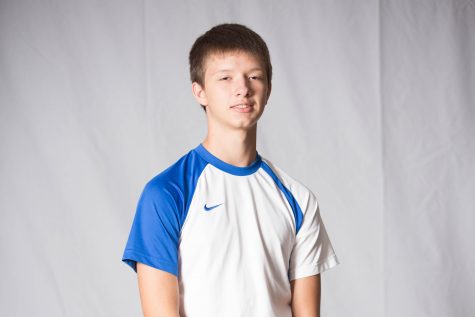 Spencer Seyfarth, Staff Writer
Name: Spencer Seyfarth
Grade: 12
Academy:New Tech
Year on Staff: 2
Title: Staff Writer
Why they are on Staff? Because the class is fun
What do you...