Golf team dispels myths of sport being for 'old men'
Hang on for a minute...we're trying to find some more stories you might like.
While golf has a reputation as an "old man's sport" that hasn't stopped a few dedicated students from playing the game of birdies, bogies, and Eagles.
When students hear about the Akins golf team for the for time, their reaction is usually "we have a golf team?" Even though the golf team is very small at Akins, the work they put in is fairly huge, and they're improving as a team under their new coach Steve Riojas.
The golf season started recently and as of late, they've participated in four tournaments, and are continually improving after each one. The team currently consists of four boys and four girls, and each of them is learning and developing to be better golfers.
Senior Tyler Stehling is currently the team's top performer with high placings in each tournament, his highest being third place at a major.
Stehling, who has played for the golf team since his junior year, said he enjoys working the new coach.
"Riojas is coaching our team well and helps us in any way he can," Stehling said. "He wants us to continually go out and play as much as we can so we can improve ourselves."
Riojas, who has never coached golf before, said he is enjoying his new role after coaching football and baseball and serving as head of the physical education department. Riojas said he has played golf for 30 years, but never coached it before.
"
The kids are all hard workers and a fun group to be around."
— Steve Riojas
It's great," he said. " The kids are all hard workers and a fun group to be around."
For anyone interested in playing golf for the first time, Riojas made some recommendations.
"Beginners needs to know that this game demands a lot of practice," he said. "It is a game of skill and it can be frustrating at times. Even the experienced players will at times get frustrated but hard work always pays off ."
The golf team in total has participated in seven games so far. In November, the boys and girls golf teams competed in the Pflugerville Golf Tournament at Black Hawk golf course. The boys placed 3rd, and the girls finished in 2nd Place.
The team practices at Jimmy Clay Golf Course near Stassney Lane. e players hit of the driving range, play the executive course or Jimmy Clay. Overall they work on their technique and golf skills for future tournaments.
Riojas said he works with the inexperienced and experienced players to help them improve their technique.
"I help the players struggling and encourage the ones who are doing well," he said.

About the Writer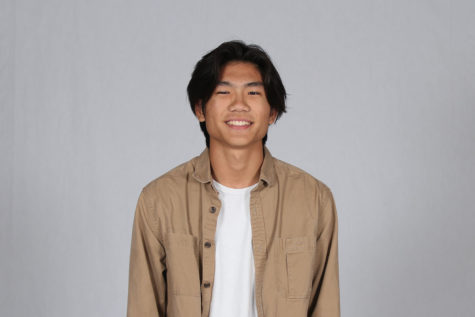 Justin Wan, Staff Writer
Name: Justin Wan
Grade: 12
Academy: Stem
Year on Staff: 1
Title: (like section editor or staff writer) Staff Writer
Why they are on staff?: I like...