Track athletes excel, advance to regional, state meets
Akins athletes have excelled in track and field this year as they have broken many personal and school records.
Varsity athletes took advantage of the opportunity to compete in fresh outdoor air, aided by the falling number of COVID-19 cases in the Austin area. The athletes said they appreciated the work put in by their coaches to support their efforts.
First of all none of this would have happened if the players never got coached by our amazing coaches, so shout out to all the track coaches. Akins varsity track team — consisting of seniors Yadon Tramel, Ollie Mayberry, Lawrence Brown, Trystin Brown — earned back-to-back wins for the 4×100 meters team. They repeated that success at the area competition with a few other varsity runners.
Junior Mak'hi Falkquay (100 meter & 200 meter), senior Bri Wilson (thrower), senior Elijah Jackson (high jump) advanced to the area track meet as well, and then advanced even further to the regional meet.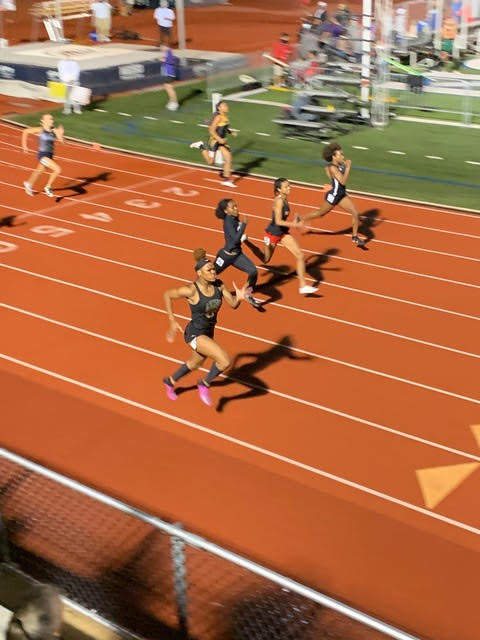 At the area meet, some of our athletes advanced and others saw their seasons come to an end.
Junior Mak'hi Falkquay advanced to regionals in the 100-meter sprint and the 200 meters race. The 4×100 meters team earned third place and advanced to regionals.
Senior Lawrence Brown advanced to regionals in the 100 meters with a time of 10.53, which was a new school record, and in the 200 meters with a time of (21.02) new school record. Trystin Brown advanced to regionals in the 110-meter hurdles.
Brown was the only Akins athlete to advance to the state track and field meet, becoming the first Akins track runner in history to make it to state in the 110-meter hurdles. With a time of (14.30), he set a new school record and personal record.
"It feels great. I feel like I've set a real good standard for Akins track and the future of Akins," he said. "I've worked so hard with my teammates and been through so much. I'm hoping to not only qualify but win!"
About the Writer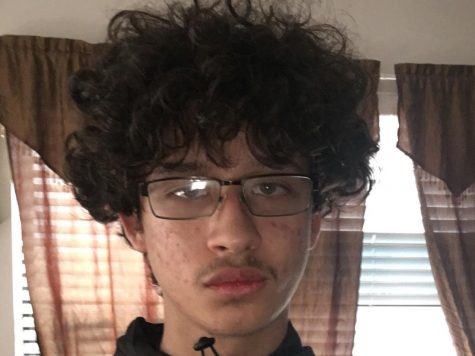 Jake Copeland, Staff Writer
Name: Jake Copeland

Grade: 10

Academy: New Tech

Number of Years on Staff: 1

Title:  Staff Writer

Why do you enjoy being on staff?

What do you do for fun? I like playing football with my brother and friends and wen it was summer I like going swimming.

What new hobbies, activities do since quarantining because of COVID? I walk my dog a lot and play with him.

Hopes & Dreams? I want to become a football star and if that doesn't happen i want to be a computer programmer.