FIRST SEMESTER EXPERIENCES!
Seniors Matthew Lopez and Christian Hernandez interview freshman and seniors about their first semester experience.
Leave a Comment
Donate to The Eagle's Eye
Your donation will support the student journalists of Akins High School. Your contribution will allow us to purchase equipment and cover our annual website hosting costs.
About the Contributors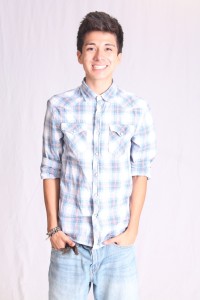 Matthew Lopez, Online Editor
Grade :

This year I'm currently a

SENIOR

~ 
Academy :
I am in the
AHA
Academy here at
Akins. 
Year on staff :
This will actually be my second year.
Newspaper role :
My role this year is the 
"Online Editor".
Why on staff ?
I am on staff because I was listening to
Nothing Was The Same (NWTS)
and then it hit me... I need to do something with my life. And... so yeah... that's how it happened. And also because I enjoy being apart of this staff and all the "inside scoop" we have about the school that most students don't know.
What do you do for fun ?
Well.. as weird as it sounds..
I make videos on the internet
and no.. not those type of videos.
Sadly
. But yeah. My videos can go from me just talking about whatever is on my mind to my friends and i embarrassing ourselves in public. I also have a gangster rap alias by the name of
"M-$LΔB"
with the hopes and dreams of touring the world and having #1 hits. ok just kidding. But yeah, if you want to check out some of my videos.. just search my name and hopefully it won't be a big waste of your time.
Plans after high school ?

After high school I plan on getting famous and turning up with
2-CHAINZ
... and if that doesn't happen.. I plan on attending college and majoring in a field along the lines of
Radio, Television, and Digital Communication
. Something like that.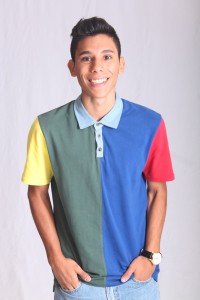 Christian Hernandez, Online Editor
Grade :
I have reached my SENIOR year

Academy :
New Tech

Year on staff :
1st year

Newspaper role :
I am an Online editor to make this website look even better than it did last year.

Why are you on staff?
I had a dream where Oprah Winfrey and Morgan Freeman had a baby and that baby ate me. I lived in that child's stomach for a few months with nothing to eat  but the breast milk he was being fed. I was then digested, such a bitter sweet that I was coming back out in the world but not the way I planned. As Oprah went t0 change the diaper I hopped out and ran straight to their bathroom. I took a shower using Oprah's shampoo, specially made of unicorn horns and dragon saliva. I then reached over for soap to wash my body but Morgan Freeman reached in and took it before I could get it. He then said, in his godly voice, "I will only give you my soap if you join the newspaper.".... so here I am.

What do you do for fun?
Well as for fun I like to make music, some I make serious and some I make due to $WVG. I have my normal rapper/lyricist/creative side and then I have my  gangster rap alias named C-D!Zzl3. He has a couple grammys, no big deal