Marvel's Infinity War impresses skeptical viewers
Hang on for a minute...we're trying to find some more stories you might like.
The one thing I was afraid of when going to the theatre to see Avengers: Infinity War was that Marvel was going to make another bland CGI villain with Thanos.
However, I was pleasantly surprised about how they made him such a good character in only on film (even though he made small appearances in others). The motivation of Thanos in the movie I would say is better than his motivation in the comics in some ways and worse than others.
In the comics, Thanos did the things he did to please a female character known as Death. But in the movies his actions are motivated to save the universe from overpopulation and in his eyes to create a better universe. This makes the villain appear in the vary least to not be motivated by traditional evil. Instead, he is doing the wrong things for – in his eyes – for the right reasons.
As for the main cast, they are all excellent. Each major character gets their own time to shine, and that is pretty impressive for around 36 characters. The movie doesn't feel too cluttered considering it is two and a half hours long. It feels like the movie is nicely paced, and it doesn't feel like there is down time at all. The anticipation of wondering what will happen next keeps viewers on the edge of their seat. 
I really don't like to praise CGI in a movie because it's just fake imagery that might look bad in 10 years, but Infinity War's visuals look absolutely great and didn't take me out of the movie at any point. The best effects by far have to go to the tea that worked on bringing Thanos to life because he looked excellent and believable.
The ending — for the first time in the Marvel Comics Universe — appears to show the villain winning. Even though it ends the first part of the two movies with Thanos winning it still makes him look like he accomplished something that needed to be done even though it was wrong.
All in all it was a great Marvel movie and with massive success and praise it makes it one of the best of the MCU movies.
Logan's favorite MCU movies ranked in order of worst to best

About the Writer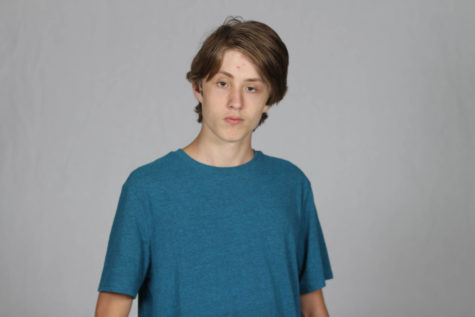 Logan Cannon, Staff Writer
Name: Logan Cannon
Grade: 11
Academy: New Tech
Year on Staff: 1
Title: Staff Writer
Why they are on staff? Cause I thought it would be fun
What do...