Evolution of Minecraft from early 2009 to present day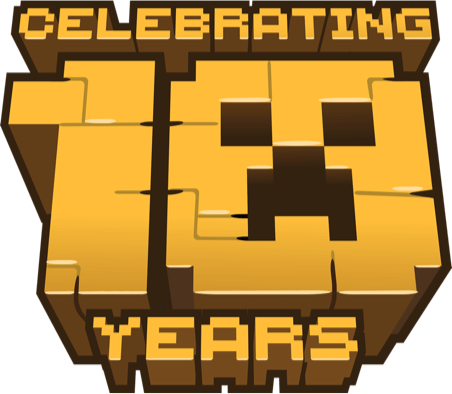 When Minecraft first released in 2009, the action in the game was pretty simple to explore a block-based world and gather resources.
Over the years Minecraft has been the best selling video game of all time since 2009 from being an indie game. Since its commercial release in 2011, Minecraft has recorded worldwide sales of 176 million units, making it one of the best-selling games of all time, according to a Statista article.
Minecraft developer Mojang introduced survival mode in a 2009 beta version. This gave players 10 hearts of health and required them to search for resources to build a shelter and weapons they could use to fight off attacks from skeletons, creepers, and zombies.
Minecraft "Infdev" (Infinite Development) an updated version was released on February 27, 2010. It included infinite world generation so players could travel as far as they wanted with more terrain automatically generated as the players moved around.
Since then Mojang has added a few other versions and produced other games like Minecraft Story Mode and the Minecraft Education Edition version.
When Minecraft first released on May 17, 2009, it started out only a single-player game. Multi-player wasn't available until 2010 and now it is one of the most played cross-platform games that exists with versions available for every major console and mobile device.
Mojang is currently developing an RPG version called Minecraft Dungeons, which is expected to release in 2020. In October, Mojang released Minecraft Earth, which is a mobile game that has features similar to those in Pokemon Go where players search for resources by walking around in the real world. It also has an augmented reality component that lets players view their builds placed in real environments.
Minecraft has evolved over the years with a regular series of updates ranging from .1 to 1.15 in which the game now includes more than 60 biomes and 49 mobs (creatures). One of the best parts of Minecraft is how much it can be modified and customized. There is a whole industry of mapmakers that allow Minecraft players to experience mini-games and adventure modes that are made by fellow players.
The graphics still retain Minecraft's simple blocky feel, but designers have done subtle improvements that improve how it looks and feels. And if you are playing the Java version on Minecraft you can always use shaders and resource packs to improve how it looks.
Microsoft bought Mojang in 2014 for $2.5 billion and has added a marketplace where players can purchase intricate environments and mini-games within Minecraft. This has added new ways for Minecraft to make money and ways for players to purchase custom skins and pre-built worlds and ways for resource packs that tie into movies and TV shows like Stranger Things and Star Wars.