Top 5 Video Games During COVID-19
During this time with the COVID-19, gamers are at home waiting for upcoming games being in development while other releases have been delayed. So instead of waiting for a new game, here are five games I am playing or replaying that I think will keep you busy during the stay at home orders.
1. Animal Crossing: New Horizons — Nintendo Switch
When the game was released, there was no better way then spend time inside your house creating your own island utopia and having all our favorite characters like Isabelle, Tom Nook, Timmy and Tommy, and much more, helping you out to get food, build more items, and earning bells.
2. Final Fantasy VII Remake — PlayStation 4
This game was announced back at E3 2015 and took a long time to develop. Fans didn't expect the release now and people were excited to play it on their Playstation 4. This game will keep gamers busy rediscovering the game's story mode, characters, and battle villains with better and high-quality realistic graphics in gameplay.
3. Super Mario Odyssey — Nintendo Switch
A great way to enjoy quarantine is playing as Mario and his new partner Cappy, free-roaming new and old kingdoms, saving Peach from getting married by Bowser, collecting moons while traveling, transforming into villains, and stopping bosses like the Broodals. With fun modes like Luigi's Baloon world and a multiplayer setting, having fun with Mario is a great way to pass time.
4. Assassin's Creed Series — Playstation, Xbox, Nintendo Switch
If you want to play a game that will keep you busy, then why not try out the Assassin's Creed franchise. This one lets you play as different assassins discovering unique stories and taking place in the past like Civil War, Egypt, Native Americans and so much more with weapons to attack villains like the Hidden Blade and do side missions, which are a blast to play.
5. Fortnite — Playstation 4, Xbox One, Nintendo Switch, PC, Mobile
This game is great to play with your friends online for fun or competition. Hunting for guns, building hideouts from others, new skins and more makes it a wonderful way to entertain yourself.  Epic Games, the makers of Fortnite, even hosted a big musical event with a Travis Scott performance called "AstroNomical" built into the game. About 12 million players watched the event live from April 23 to April 25.
About the Contributor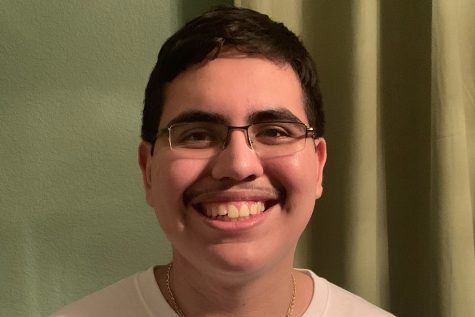 Gregory Roque, Staff Writer
Name:
Gregory Roque
Grade:
12th
Academy:
New Tech
Year on Staff:
3rd Year
Title:
 Staff Writer
Why do you enjoy being on staff?
Because writing a story that caught my interest could be hard work but hoping people enjoy the story I wrote
What do you do for fun?
I enjoy playing video games, working out, and drawing characters from video games and cartoons
What new hobbies, activities do since quarantining because of COVID?
I've been playing the guitar.