Gender & Sexuality Alliance increases its membership
Hang on for a minute...we're trying to find some more stories you might like.
This school year, the Gender and Sexuality Alliance (GSA) has grown from eight to 43 registered members.
Paredes Middle School recently introduced a GSA club for its students and it gained popularity on campus. Because many Paredes students came to Akins this school year, previous GSA members arrived seeking the organization out. This increased the GSA membership greatly.
The organization's increase in size has brought changes, such as a change in name. The club was previously known as the Gay-Straight Alliance.
Senior Kris Vasquez said that the name change made the group feel more inclusive.
"It (allows) more (people) to go," Vasquez said. "Gender identity and sexuality is put together and makes it the whole LGBT community together within that group and its allies."
In addition to providing a more inclusive safe space for students who are not straight. In order to make members feel more comfortable, the meetings are confidential unless a member is hurting themselves, someone else, or getting hurt by someone. Vasquez, who has been in GSA since his freshman year, said that the club discussed various topics of current events during their meetings.
"(We) talk about how our day is and then we go on to a daily talk," Vasquez said. "Because it's mostly student-led, we get to choose what topics are."
Junior Leo Britt said that they go to to the club because it is a comfortable space for them. They said that the club allows them to express themselves more freely.
"(I like) how open and accepting we are," Britt said.
"
"Everyone's welcome no matter what.""
— Leo Britt
Because of the club's expansion, members expect more changes in the community. Britt said that they think the current political climate will encourage more members to join. Vasquez said that he thinks they will reach out to the campus community more.
"(We) know who our allies are," Vasquez said. "(I hope) we actually get to do more activities get more involved in like the community, especially around Akins."

About the Photographer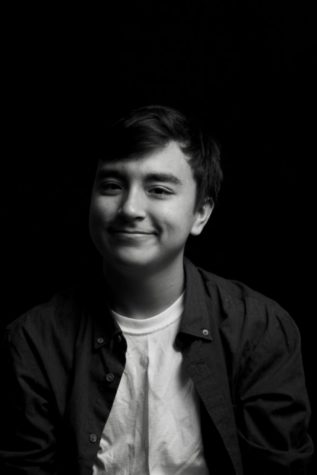 Nathan Martinez, Staff Writer
Name: Nathan Martinez
Grade: 12
Academy: New Tech
Year on Staff: 2
Title: Staff writer
Why they are on staff? To show people whats going on in the...