EE Profiles: Student adjusts to life in the U.S.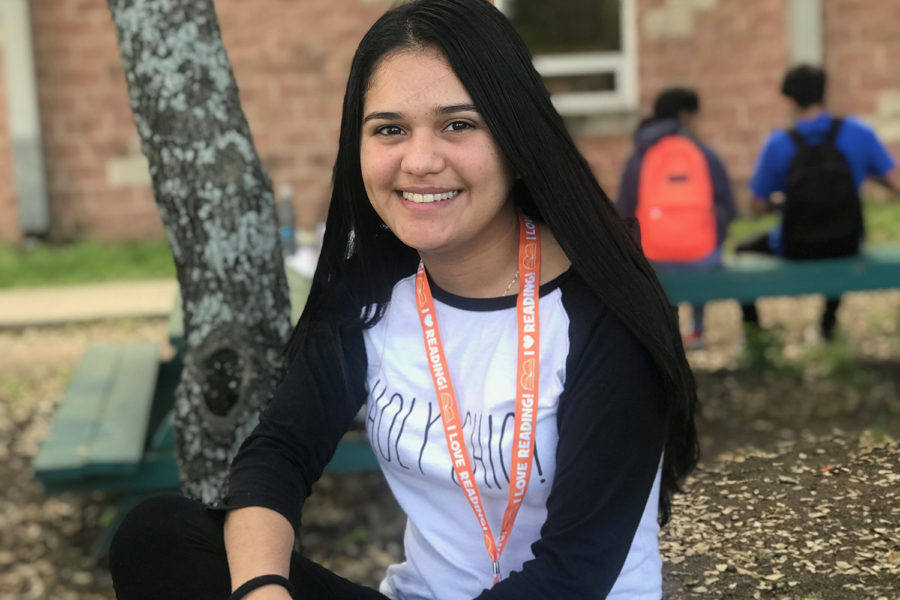 Levi Espinoza, Staff Writer
March 29, 2019
The Eagle's Eye interviewed junior Mayeli Gonzales, who is adjusting to life in the United States after moving to Austin from Central America.
Gonzales, who is now 17 and in the Green Tech Academy, moved to Austin from Honduras in 2016.
EE: Why did you decide to come to the United States?
MG: To meet with my family and in search of better opportunities.
EE: What were the conditions like in Honduras?
MG: In my city, there was a lot of violence.
EE: What has been the hardest thing for you in the United States?
MG: Learning English
EE: Before you came from your country did you already speak English? Or you still are learning the language?
MG: I'm still learning the language.
EE: Did you already adapt to Akins?
MG: Yes.
EE: Do you have plans to go to college?
MG: Yes.
EE: Anything you do not like about this school?
MG: I do not like that there are only few ESL classes in this school
EE: What career do you think to study in college?
MG: Civil rights and law