BeReal provides alternative to filtered social media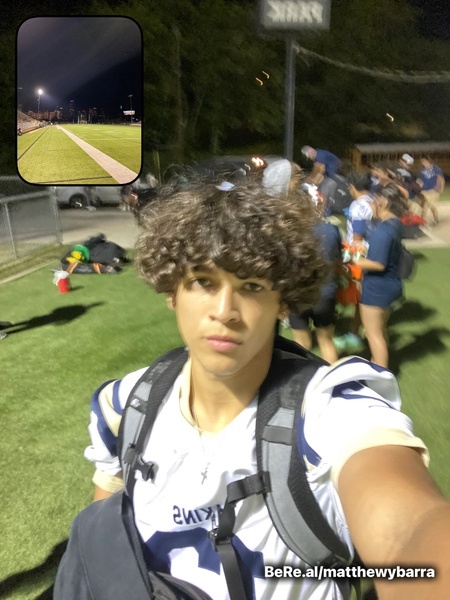 Be Real.
These two little words sound so simple, but they can seem so rare in our modern time when so much of what people see on social media and online is filtered and fake.
To combat this problem, app developers created BeReal, a photo-sharing social media app that has the goal of keeping images authentic. Gone are all of the typical soft-focus, oversaturated Instagram filters and Snapchat lenses that many people use in their social media posts.
The impromptu nature of the app can lead to what BeReal markets as "genuine" moments in life.
In late 2019 former GoPro employees Alexis Barreyat and Kévin Perreau launched BeReal, the app intends to take a photo with both cameras on your phone, front and back simultaneously, in 2 minutes at a random time during the day, every day.
There have been many requests by younger people who are annoyed with Instagram's constant changes for a new photo-sharing app. Many people have switched over to BeReal or started using the app because the app keeps it simple and real, there is no editing your pictures and it has one objective which is to be real.
BeReal's feature of using both cameras can have dual purposes, one so you can't fake anything and another so that you can see more than just one view of the scene where you are taking the photo.
BeReal has also added new features such as RealMojis which allows you and your friends to react to each other BeReal's using a picture of you as a reaction, and WidgetMojis which puts your friends into a widget on your home screen, so the app didn't change much and didn't become too complicated for users.
Apptopia, an app intelligence firm noted that 65% of BeReals lifetime downloads happened in 2022 and its monthly active users have grown 315% from year to date. TechCrunch reports that BeReal has had 7.67 million downloads year-to-date, representing 74.5% of lifetime downloads. France and the U.S. lead the percentage with 20.5% and 19.7%.
Akins students like sophomore Noah Loera said they like the app because it is "like a catalog of your memories throughout the day."
"You take one picture every day, which is supposed to be your day's highlight," he said. "So whenever you go back to look through all the memories you see what you did that day, with your friends and how you felt that day."
We don't know if BeReal is here to stay or if it is just another internet fad, but a good indication that BeReal is succeeding is that Tik Tok is stealing the idea of the dual cameras and a random time feature.