Late bus now available for students
After school transportation returns, benefiting those receiving tutoring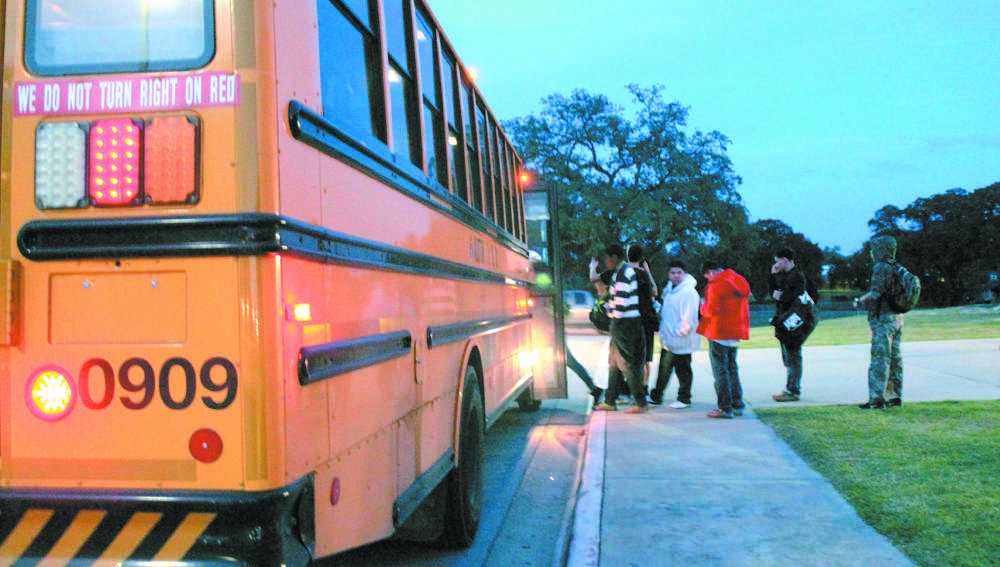 Hearing that final release bell at the end of the school day means two things for students — go home or stay after school.
For the first six weeks of school, some students were left without reliable transportation home after tutoring and other such after school activities.
The "late bus," which many students relied on to get them home if they stayed for tutoring or activities, resumed in mid October. However, it was not consistently available for the first weeks of the school year.
Late bus services were halted at the beginning of the year due to students who were riding the bus that weren't meant to ride it, essentially abusing the bus privilege. There was also a problem with the routes the bus took, which caused problems for the bus drivers.
"I understand many situations and some may not want to go home, but we can't allow you to stay here at school and socialize," Assistant Principal Joe Ruiz said. "This is a learning environment and the bus system is being abused."
This meant that students that were just staying to socialize were riding the bus, which is a problem as it takes away from kids who actually stay for a reason such as tutoring.  This resulted in complications that made late bus riders, not have a late bus.
"It's difficult, because I have to ask my parents everyday for a ride," junior Anna Becerra, an Akins wrestler said.  "My parents have to work, and it's made it harder on them to go home after and start things like cooking."
All sports players know practice is something you just have to be there for, so if they are forced to go home they are passing up a chance to gain some much needed improvements.
"It's affecting me without a late bus because I can't stay for practice and improve, which is something that really hurts me in the long run," Becerra said.
Operating without a late bus made it hard for students that needed after school tutoring from teachers. Some students are passing up an opportunity to stay after and make up work during teachers after school tutoring because most have a hard time staying.
"I find the late bus very beneficial for students, so they can stay after school and catch up on anything they've missed. It's a good idea overall and should be here to stay," social studies teacher Melissa Contreras said.
The late bus allows students to get more involved with their grades and is more useful than we realize. It relieves stress from having to find a ride home from some students, and it gets students more involved.
"I haven't really been able to stay after school for meetings in JROTC," junior Emilio Munoz said. "Having to take the city bus home cost a lot per week if I do stay."
Ruiz has said that rules regarding the late bus have changed. All students who want to ride the late bus are required to have a late bus pass. This rule was not previously enforced as it should have, but this year it will be he said.