Upcoming vote decides AISD funding on Nov. 7
If approved, campus repairs, expansions across district could be paid for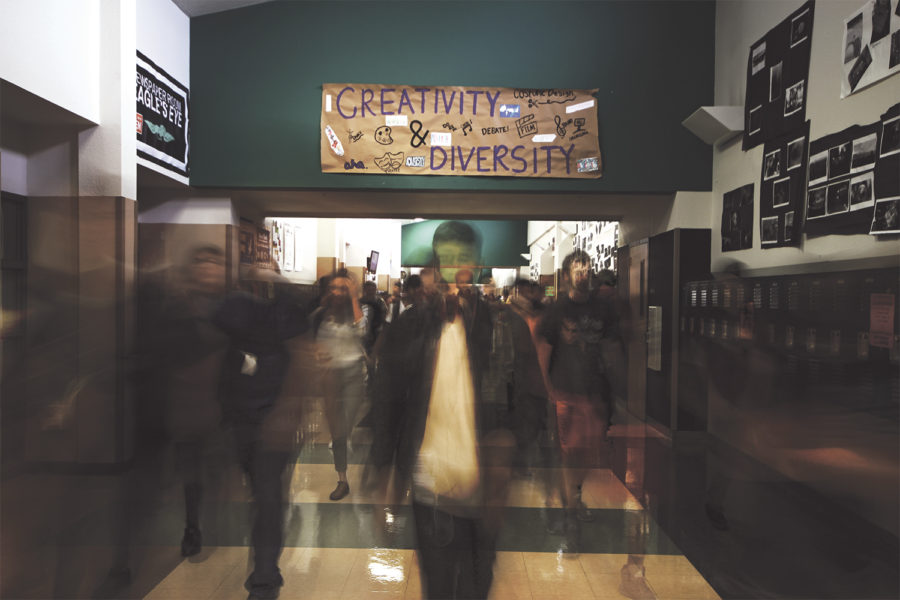 At the relatively young age of 18, the Akins High School campus is beginning to show signs of aging.
Broken toilets, mildewed ceiling tiles and occasional air conditioning breakdowns are just a few signs that the regular wear and tear is taking a toll on the campus. The section of 20 portable classrooms housing the Social Services Academy is another sign that the original campus has outgrown its original capacity.
To address the needed repairs and improvements to Austin ISD campuses, voters will be asked to approve a $1.05 billion bond issue proposal that would allocate $13 million to Akins and $106 million in total for Akins and the campuses that feed into it. If the bond is approved, the majority of Akins' improvements would be centered around optimizing educational capabilities.
"Physically, our building is great because we're one of the newer ones," Principal Brandi Hosack said. "Educationally, it needs some help because we have more students than we have capacity."
"
Physically, our building is great because we're one of the newer ones. Educationally, it needs some help because we have more students than we have capacity."
— Principal Brandi Hosack
Before the bond proposal came about, each campus was assessed based on facility quality and educational capabilities through a Facility Condition Assessment and Educational Suitability Assessment. then, schools were given scores in both areas based on the endings to determine what schools were in the most need. The Akins facility was scored 68 out of a possible 100 in facility condition and 60 out of a possible 100 in educational suitability, which is slightly above the district average in both categories.
If the bond were approved, the district would roll out utilizing a "Worst First" method, ensuring that schools with the highest need renovation-wise were serviced rest, fast tracking items such as relief for Manchaca and Blazier Elementary School. is would reduce the need for repeated repairs of those facilities and cut costs in the long run. After the fast track projects are completed, work begins on less urgent projects in phases categorized by nature. The major categories are "Renovation," "Full Modernization" and "Systems Upgrade."
"It's what we want in 20 years, not what we want tomorrow because then you make snap judgments and it really isn't what you wanted," Superintendent Dr. Paul Cruz said.
As part of the proposal, each campus produced a facility project sheet that stated priority projects for the school. All campus sheets include an item for "Campus Master Planning," which allocates money for each school's individual visions for their students. Akins is currently at 119% capacity, so a major proposal for Akins' is an additional building primarily intended to house Social Services classes, which are mostly held in the portables.
"Our building is only supposed to hold about 2,300 students and we're at 2,800 right now," Hosack said. "So another building is our big ticket item."
In addition to increased capacity, a component of Akins' campus master planning is additional gym space or repaired bleachers. Thee bleachers are stuck, so both sides of the gym cannot be used at once. Other items on the Akins facility project sheet are an improved security system, better WiFi, air conditioning and roof work.
Junior Arianna Farner said that she has quite a few repairs and campus changes she'd like to see. She said she hopes improvements to the restrooms are also included.
"The bathrooms are really gross," Farner said. "I try not to go in them because they're so messed up."
The bond will be voted on November 7. According district officials, the bond will not increase tax rates because the district will be "layering" its debt, or borrowing a little at a time and paying back as they go. Bond money will also be supported with past bond money, facility and land sales and campus mergers. Cruz said he hopes that the bond will enrich learning experiences in district schools.
"We want to make sure that students have a full range of experience in schools," Cruz said. "Our offerings have to be very diverse because our needs have to be very diverse in our communities."
About the Photographer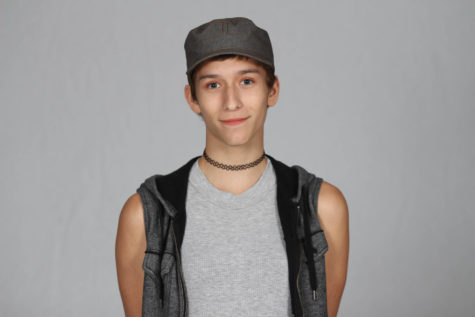 Bee Barto, Editor-in-Chief
Name: Beatrix Barto

Grade: Senior, 12th grade

Academy: New Tech

Year on Staff: Like fourth or something

Title: Editor in Chief

Why they...