Principal Profile Created, Starts Principle Selection
Hang on for a minute...we're trying to find some more stories you might like.
At the end of last school year, former principal Brandi Hosack announced she was departing from Akins to take a principal position in North Forney, north of Dallas. This began the principal search process, which is designed to ensure that the school board selects the best principal for the Akins campus.
To begin this process, the Campus Advisory Committee (CAC) held a meeting on Sept. 5 to develop a principal profile, which is a list of characteristics that parents, staff and members of the community believe the incoming principal should have. After this, the district began conducting interviews.These interviews will continue until Superintendent Paul Cruz submits a principal selection to the school board, who will vote on this selection at a meeting on Oct. 22. The principal will begin work on campus the following day, and the public announcement of the principal will occur on Blue and Gold Night, or Oct. 24.
The CAC is comprised of parents and staff members who provide guidance to the campus for meeting goals. In the principal selection process, the CAC selects two individuals to help develop the profile and sit in on the first round of interviews. The Akins representatives during this selection process are Academy of Business, Leadership and Legal Enterprises (ABLLE) Academy Coordinator Melissa Contreras and English teacher Shalane Sheppard.
"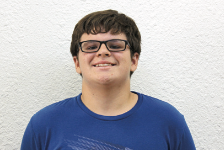 [A principal's] good qualities would be nice to students, and respectful."
— Ty Adam (Freshman)
"I've been here seven years," Contreras said. "I've seen three different principals and each of those that have been here has had a different kind of representation, but what I find important is that they are focused on the student."
The principal profile is composed of six categories: Academic Leadership, Communication Style, Education and Experience, School and Community Relations, Leadership Style and Personal Qualities. Items included on the principal profile are transparency, 5-10 years of teaching experience and knowledge of the school community. Contreras said that she tried to use the principal profile as a guide when sitting in on the interviews.
"You have to see that the person could have an impact and have a strong relationship with the school and students," she said. "They need to realize that this was an opportunity (to make an impact)."
Contreras said that when speaking with candidates, a major item that they considered was the prospective principals' knowledge of the academy system. She said that because the system is unique, an understanding of what is needed for these academies to collaborate is necessary. She said that it was promising to see candidates have a vision regarding this.
"I sat there and I was like, 'Okay, I could see this individual realizing what we are or seeing what we could be potentially,'" she said. "That was a good thing to see in the candidates."
"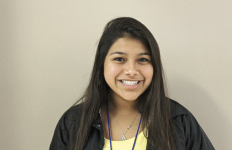 [A principal should be] supportive, encouraging and trustworthy."
— Marylin Ruiz (Junior)
Students prioritize honesty and understanding in a prospective principal. Senior Kyra Edekir said she thinks the next principal should be compassionate and empathetic. She said that they should also be motivated.
"They need to attempt to understand the point of view of students before making judgments," she said.
Sophomore Johanna Jaimes said that after the lockdown in February, she wants the principal to prioritize the reasonable protection of students. Jaimes said that it's important for the principal to listen to student concerns and respond accordingly.
"They should be open-minded and pay attention to students," she said. "They should do what is best for (students)."
The superintendent interview with principal candidates occurred on Sept. 25, and the school board will come to a final decision on Oct. 22. The board meeting is open to the public and will be held at the Carruth Administration Center.
"When it's a principal that looks at the whole campus, whole body and whole student and sees beyond what only they can do as a person, that's who I look to as a leader," Contreras said.