Salazar shares vision after selection as Akins principal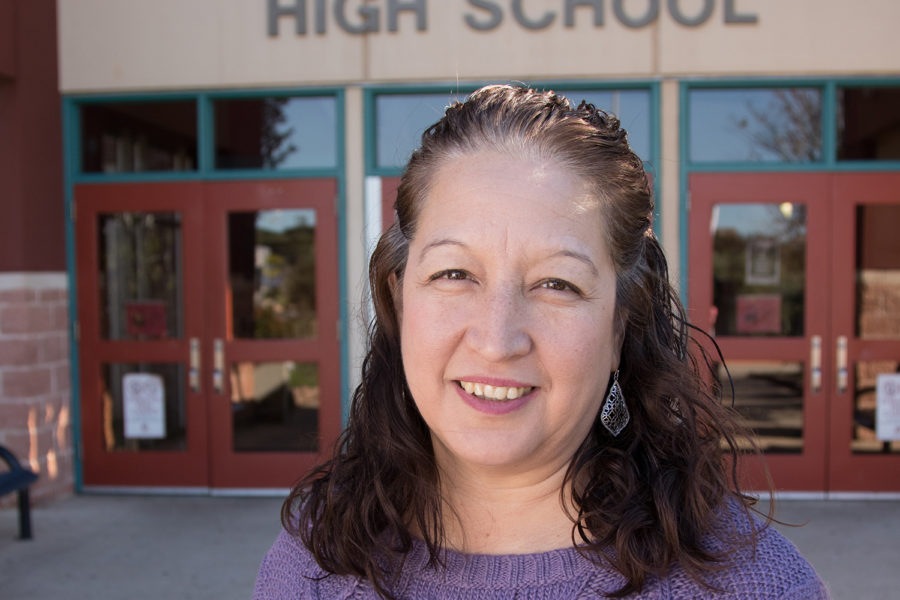 After 10 years of working at Akins on October 29 during a regular school board meeting, the Austin ISD Board of Trustees appointed Tina Salazar to serve as the new principal of Akins High School.
Salazar has been at Akins for the past 10 years, serving as a teacher, instructional coach, department chair, assistant principal, and an academy director. Students did not wait to express their feelings towards our new leader many are delighted that Salazar got chosen to represent Akins Eagles.
Junior Elijah Hernandez said he wanted Salazar as the new principal and is relieved she's been chosen because "she's been at this school and you can tell that she loves all of us, and she actually cares for what she does. She's really passionate about it."
Junior Greg Borgeson said she is the right choice because she has the most experience at Akins.
"Every single time I've been with her she hasn't treated me like a student, shes treated me like a son," Borgeson said. "She's always told me that too, and I already know that if she's our principal that means everybody is gonna get that experience with her."
"
"This is home. This place is special and it's my job now to take care of it."
— Principal Tina Salazar
Principal Salazar's main points of focus are instructional equity, campus-culture building, and enhancing community partnerships. As the new principal Salazar plans to continue growing and protecting what's important to her and students. For Salazar it's important that students are allowed to be pushed toward a rigorous curriculum but also accepted, loved and lifted up.
One part of her priorities as the new principal is addressing instructional equity which means giving students what they need, to create fairness in learning. Specifically, the school can improve in how it supports English Language Learners (ELL), she said.
"If you look at our data we have some gaps that we must address in particular ELL students," Salazar said.
ELL students who are students who come from another country that may not speak another language such as English are required to pass STAAR in English which can be rigorous for them and teachers that are trying to get them to pass this test.
"We have purposefully put in some strategies to not call people out so teachers are more aware are more intentional in their practices when addressing these students," Salazar said.
When Salazar was the interim principal she did not want to approve programs that could have created big changes in our school. However, now that she's is the official principal, she plans on doing everything she can to address the gaps we have concerning instructional equity.
For Salazar apart from instructional equity as her top priorities, there's also campus culture building which means "continuing to do what we do with students which are SEL, restorative justice." Salazar's goal as principal is to not only continue to show restorative strategies and loving talk to students to show them how much they are cared for, but also utilize these with teachers as well.
"I'm trying really hard to appreciate our teachers," Salazar said. "Our teachers work so hard and I appreciate them so much, and that's just part of building you know it's showing them that I appreciate them every single day that I know their job is hard and I appreciate them coming to work. Thank you. Thank you for coming, and thank you for loving our students the way I do and that's part of that just making sure that they know that I'm here for them that I am their number one fan."
Enhancing community, which is also part of her priorities as a principal. By enhancing community she means intensifying partnerships, but specifically further improve the quality of knowledge in parents of the programs that are available at our school.
"When I do grab a parent I'm like we have this and this and they're like, I just watch their eyes just get bigger and bigger, they didn't know and so we need to do a better job of marketing for ourselves and letting people know."
Salazar plans on continuing for students and parents voices to be heard. She doesn't make a move without a parent and student feedback. For example, she is wanting a change in student safety. e recent San Antonio Road and the traffic issues after school has been her concern and she's looking for solutions for them and hopes she can do something about it.
Furthermore, Salazar has priorities as the new principal, and she plans on addressing all these during her stay.
"I'm most excited about continuing the work that we've started here," Salazar said. "Akins is like no place I've ever been before. This is home. This place is special and it's my job now to take care of it."
About the Contributors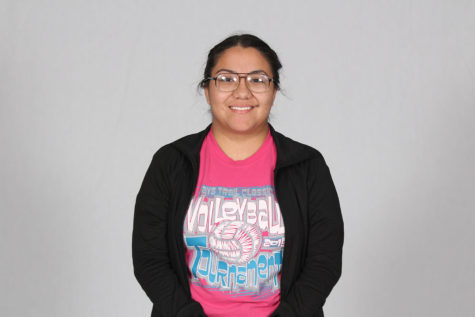 Monse Rubi Soto, Staff Writer
Name: Monse Rubi Soto
Grade: 11
Academy: Green Tech
Year on Staff: 1st
Title: Staff Writer
Why they are on staff?: I enjoy learning new things, and...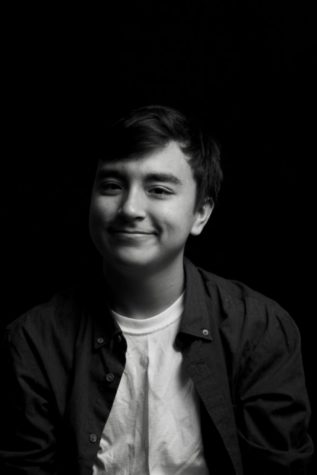 Nathan Martinez, Staff Writer
Name: Nathan Martinez
Grade: 12
Academy: New Tech
Year on Staff: 2
Title: Staff writer
Why they are on staff? To show people whats going on in the...